Staff at business department due to move out of 1 Victoria Street in January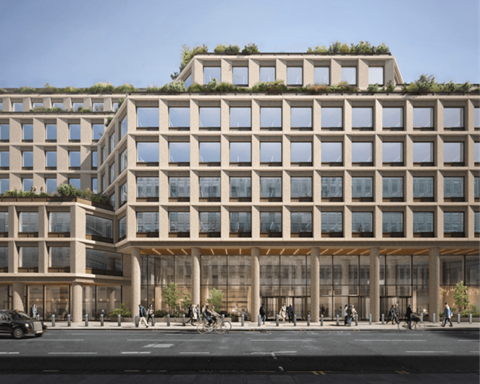 Plans by AHMM to redevelop a government building in London's Victoria will go on public display next week.
Built in 1960, 1 Victoria Street is currently home to the Department of Business, Energy and Industrial Strategy but civil servants will move out of their offices next January.
An island site, the block is bordered by Victoria Street, Abbey Orchard Street and Great Smith Street.
It was first occupied by the then Board of Trade, a forerunner to the business department, in the mid-1960s with refurbishment and extension work taking place 30 years later.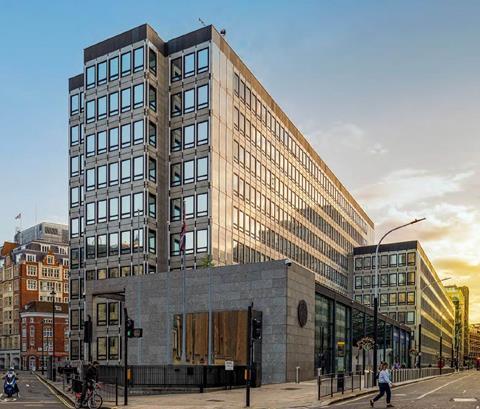 But new energy efficiency standards mean that it cannot be re-let to a new commercial tenant without significant investment to bring it up to modern sustainability standards.
Mitsubishi Estate London bought the site a decade ago and has now asked developer Stanhope to give the building a makeover and turn it into a mixed-use development with office accommodation and retail running along Victoria Street.
Under the plans, over 60% of the building's structure by volume will be retained while a new façade will also be included.
Other proposals include a pocket garden on the corner of Great Smith Street and Victoria Street while two additional storeys at the western end of the site and extensions to the west will also be built.
It will also include cycle parking and greening on the upper levels of the building.
Stanhope is hoping to send in a planning application to Westminster City Council early next year.
Others working on the scheme include planning consultant Gerald Eve and public affairs consultant Kanda.