Move follows parent company Egis Group's acquisition of Weston Williamson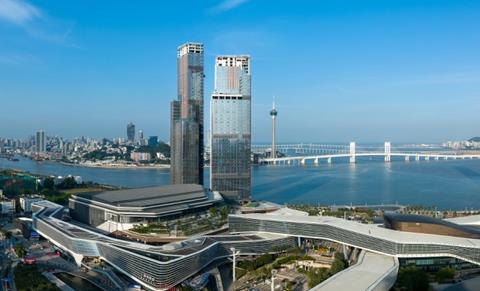 Multidisciplinary engineering giant Egis Group has announced the merger of 10 Design and hospitality specialist SB Architects as part of a "major expansion in the architecture world".
Egis acquired 10 Design in 2017 but only announced the acquisition of San Francisco-headquartered SB last month. In March this year Egis bought up infrastructure specialist Weston Williamson.
10 Design has offices in Hong Kong, Shanghai, Edinburgh, Dubai, Miami, London, Shenzhen, and Singapore. Its work ranges from individual buildings to large-scale mixed-use development and city planning. As well as its California headquarters, SB has offices in Miami, Dallas and London.
Egis said the merger of 10 and SB would preserve the practices' current business structure, leadership team and design approach at the same time as allowing them to pursue new opportunities and support each other in an "expanded geographic reach".
Egis director – and 10 Design managing partner – David Pringle said the business was establishing a "worldwide line of international architecture firms" and that the merger of SB and 10 Design represented its most important US achievement to date.
"Each will be a world leader in critical sectors across the built environment, optimising the creation of synergies within Egis," he said.
"10 Design joined Egis in 2017 as the first architecture firm and continues to lead the design of mixed-use projects worldwide.
"This was followed in 2022 with Weston Williamson & Partners, headquartered in London, with expertise in large-scale infrastructure projects.
"We are delighted to now welcome the merger between SB Architects and 10 Design. SB Architects' celebrated architecture and award winning credentials present enormous synergies worldwide with Egis."