Searching for a scapegoat for the Grenfell fire is understandable but isn't helpful. The causes are complex and go back decades, says Thomas Lane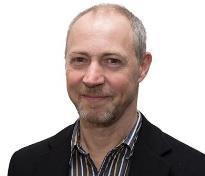 The need to find a single organisation or individual to blame for the Grenfell Tower fire is entirely understandable. With 80 or more people dead in a fire that felt more like a Third World disaster than an event in 21st-century Britain, the feeling is someone must have deliberately cut corners on the Grenfell refurbishment.

The police are carrying out a criminal investigation into the fire and are reviewing every company involved in the refurbishment of Grenfell Tower, while ARB is investigating the role of Studio E, the architect for the refurbishment.

The accusations being made by politicians are particularly unedifying: shadow chancellor John McDonnell said the Grenfell residents were "murdered by political decisions", Jeremy Corbyn has blamed austerity and Theresa May has tried to shift the blame onto failures during Labour's time in power in the noughties.

Although the exact reasons why this fire spread so quickly are yet to be established, it is likely to have been a disastrous combination of failings. And some of those failings are likely to be the result of regulatory failure spanning decades.

Take the building regulations covering fire. These are ambiguous and confusing, with four different routes to compliance with Part B.
One route is to follow the prescriptive guidance in Part B. This states that insulation and "filler materials" used for external cladding should be of limited combustibility. Some experts think that other elements, including the core of an external rainscreen panel, aren't covered by this definition.

There have been calls to update Part B after fatal fires in 2000 and 2013 spread up the exterior of multi-storey buildings. One of these fires took place in Scotland, which took the lessons of the inquiry on board and updated its devolved regulations in 2005. Both Labour and Conservative governments failed to act in England.

The building inspection regime is under pressure, competition between Local Authority Building Control and private approved inspectors has driven down costs, which must impact on quality. Local authority budget cuts have reduced the number of building control officers.

And the responsibility for fire safety checks was shifted from the fire brigade onto building owners – Southwark council was fined £570,000 for fire safety offences following the 2009 Lakanal House fire, where six people died.

These issues go much further than Grenfell – the cladding on local authority tower blocks is now being tested, with 120 found to have inflammable cladding, a 100% failure rate. There are also concerns over private housing developments and non-residential buildings including schools.

Sorting out this mess is going to take time. These buildings should be properly assessed and appropriate action taken to reduce the risk of uncontrolled fire spread to acceptable levels.

Few would disagree with the need to review Part B. The Fire Protection Association thinks there is a strong case to make cladding system elements non-combustible, as even systems that are robust at the time of construction can become compromised by subsequent modifications.

Changes to building regulations can only be really effective if they are properly enforced – a review of regulations should be accompanied by a parallel review into the building inspection regime.