Practice argued client was a bluffer in trial over massively breached budget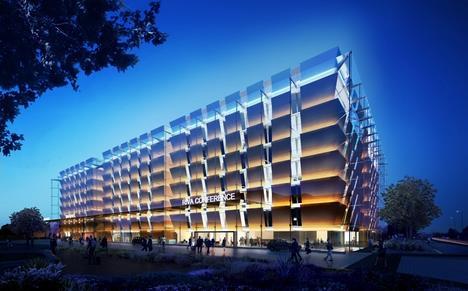 Foster & Partners has lost a court case centred around the construction costs of a five-star hotel it designed for the site of a bowling alley next to Heathrow Airport.
The practice is facing a £3.6m recovery bill for services provided to companies owned by client John Dhanoa, who commissioned designs for the development in 2007 and originally hoped the scheme could open in 2012. Further hearings will determine costs related to the case.
Fosters' biosphere-like proposals delivered seven floors above ground and seven floors below ground for the Bath Road hotel. In addition to 600 beds, the glass-shelled development also included a 1,200-capacity ballroom, auditoriums, a conference room, a health centre and a new bowling facilities.
The scheme won planning permission from the London Borough of Hillingdon in 2009 but was never built out because Dhanoa said it was impossible to obtain finance for the project, which he asserted had been commissioned to a budget of £70m but was eventually costed at £195m.
A judgment handed down yesterday at London's Technology & Construction Court found in favour of four companies controlled by Dhanoa, which alleged Fosters had failed in its duty of care to him by failing to establish the project budget and in subsequently suggesting the scheme could be value-engineered down to £100m.
Following an 11-day trial, Mr Justice Peter Fraser said RIBA Stage A and Stage B – which applied at the time – required Fosters to identify requirements and possible constraints and then confirm them with clients and that "constraints" clearly covered budgets.
He also found the practice in breach of contract for positively advising that the design could be value-engineered down to £100m when it was "blindingly obvious" that it could not.
Fosters denied there was ever any budget for the scheme. The £195m costing was provided by EC Harris in February 2008 after the cost consultant was appointed by Dhanoa.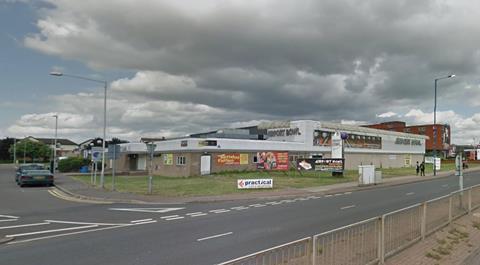 Fosters' opening submission in the trial accused Dhanoa of being a bluffer who had "belatedly realised the excesses off his own hubris when he was unable to achieve what he wanted" and said he was seeking to recover the losses from a failed venture of his own making rather than taking them "on the chin".
Dhanoa commissioned alternative hotel proposals from Acanthus Architects, which it was alleged could be delivered for £100m. However Fosters contended that his failure to progress those proposals through planning since 2009 raised questions over his drive to deliver a hotel on the site and his claim for lost profits that would have been made from 2012.
Stephen Homer of law firm Ashfords, which represented Dhanoa's firms, said the case should serve as a warning to architects and designers that they could not operate in a "vacuum".
"Cost and budget is a key constraint and should always be identified and considered when designing any project, even when the provision of cost advice is expressly excluded from the designer's obligations," he said.
Fosters said in a statement that it was "shocked and disappointed" by the judgment.
"We do however take the judge's comments seriously and are undertaking a review led by our independent directors, supported by Travers Smith, an independent law firm, to see what lessons or actions should be taken from this case," it said.
Dhanoa's firms, which were the named claimants in the case, are Riva Properties Limited, Riva Bowl LLP, Riva Bowl Limited, and Wellstone Management Limited.