Appointment will be made in coming years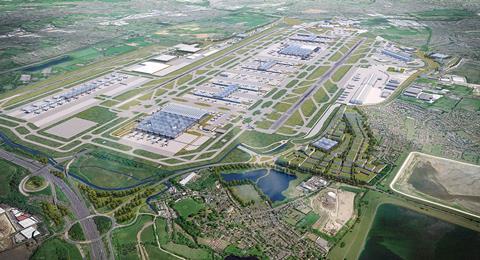 The man in charge of Heathrow's £14bn deal to build a third runway has confirmed he will be looking to appoint fresh architects for the new terminal building if the project is approved.
Phil Wilbraham, Heathrow's expansion programme director, told BD: "We will have a signature architect that will lead on the building."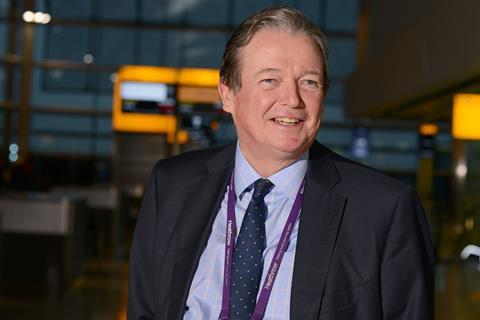 The controversial plans to enlarge the airport were approved by MPs last summer and are currently out for another round of public consultation, but there remains a huge amount of opposition, largely on environmental grounds. One of five legal challenges it is facing began this week. It is due to go to the planning inspector next year.
If all the hurdles are overcome, a planning application is due to be submitted in early 2020 and main building works would begin in 2025.
Construction will centre on a new terminal building for the third runway as well as extending Luis Vidal's £2.5bn terminal 2 which was completed in 2014. Both of these jobs have a combined pricetag of £2bn.
Architect Grimshaw was appointed masterplanner for the scheme in 2017, fending off interest from a number of big-name architects including Zaha Hadid, Foster & Partners and terminal 5 architect Rogers Stirk Harbour.
Wilbraham said the collapse of Carillion a year ago this week has meant the airport is redoubling its efforts to make sure it only works with firms that have healthy balance sheets.
Carillion was carrying out some FM work at Heathrow when it collapsed and had completed a £300m T5 satellite building, called T5c, back in 2011.
Wilbraham, who spent eight years at Carillion and its predecessor Tarmac heading up its TPS consulting division before moving to Heathrow in 2003, said: "Ultimately we will only contract with companies that we feel are strong and that we can work with.
"We want a really healthy construction industry. We absolutely want these companies to thrive and bring their best people to Heathrow."
The first major package of work in the programme is a £1bn scheme that will include moving part of the M25 motorway to make way for the new runway. The country's busiest road will be shifted 150m west and lowered 6m between junctions 14 and 15, the M4 junction. Wilbraham said moving the M25 alone will cost close to £600m.