The Relax Hybrid's technology offers flexibility, using both radiant heat and fan coil assisted technology to reach and maintain the ideal temperature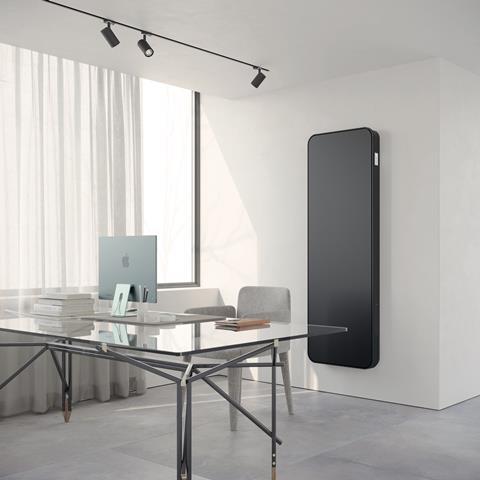 Radiator manufacturer, The Radiator Company, has launched a new product that warms and cools depending on user preference.
The new Relax Hybrid combines minimalist design and improved technology to offer a future-proof solution that is compatible with both traditional boiler heating systems and heat pump installations.
The radiator uses both radiant heat and fan coil assisted technology to reach and maintain the ideal temperature throughout the room.
Offering additional benefits for homeowners who have, or who are looking to install, a heat pump system, the product automatically isolates the heating components to prevent the formation of condensation, to act as a cooling unit.
With a 107mm profile, geometric lines and touch controls also help where space and design needs are paramount. The unit can be also equipped with optional LED lighting.
The Radiator Company's national sales manager, Richard Lister, expects the radiator to transform home comfort as temperatures in the UK reach record highs and lows, and the adoption of heat pumps continues to accelerate. He explained: "This product offers users with complete flexibility to adjust the room temperature according to season, providing consistent heat in the winter and, with appropriate system specification, cool air in the summer. Furthermore, as the demand for heat pump systems is expected to change dramatically over the coming years to meet Part L regulations and shifting consumer appetite for alternative heat sources, this product leads the way as a solution to meet those needs."
The Relax Hybrid is available in horizonal and vertical formats, in two heights and four widths and can be finished in a choice of five colours. To work as an air cooler, the product should be connected to a system powered by a heat pump, which has been designed to manage the circulation of cold water.