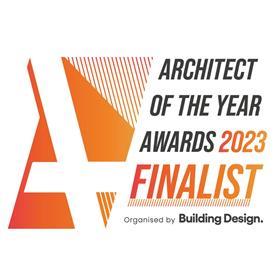 Shortlisted for the Architect of the Year Award's Industry/Manufacturing Partner of the Year, ACS Stainless Steel is a UK designer and manufacturer of structural building components – with a commitment to product innovation, sustainable practices and nurturing talent within the industry

ACS Stainless Steel, a family-run company based in West Yorkshire, has spent the last 30 years becoming a well-known specialist in structural building components.
Building Design paid a visit to their purpose-built facility, a 10-minute drive from Leeds City Centre, to find out more about the team and explore the reasons why they made the shortlist for the prestigious Architect of the Year Awards.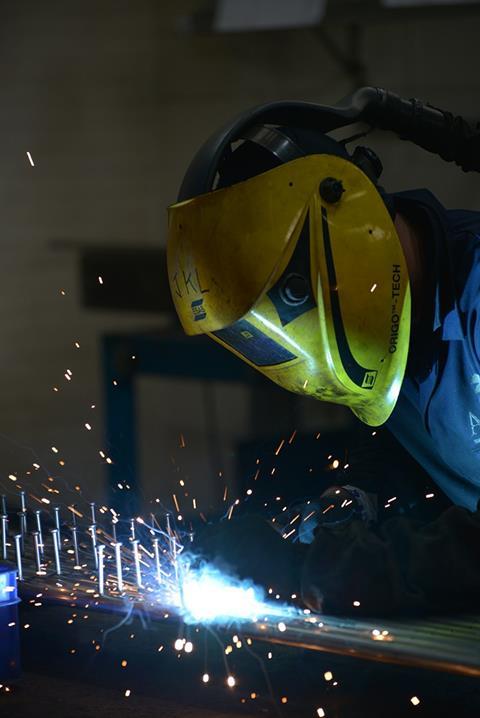 David Flannery is the company's managing director, taking over from his father who is still very much a part of the business. The next generation has also been brought on board, with Flannery's son filling the role of project manager and his daughter recently joining as an apprentice.
With Flannery at the helm, there is a clear emphasis on performance. From the office kitchen to the factory floor, there's a consensus among all that a certain standard must be upheld. "ACS has earned an enviable reputation for acting faster, working smarter, and exceeding all expectations," explained Flannery.
The factory floor was one Marie Kondo would be proud of. "Oh, this is messy," said Andrew Walton, production manager. "We're waiting on the extension and we need to give them space to complete it, so we're working around that."
The 10,000 sq ft extension is due to complete later this year, alongside a seven-figure investment in automation, demonstrating the team's commitment to future growth.
The first phase of the purpose-built, sustainable factory was completed in 2019, with energy-efficient features including auto-dimming LED lights and enhanced insulation.
Soon after completion, 249kW photovoltaic solar panels were added to the factory roof. Capable of generating almost 1,000 kWh of electricity a day, the solar panels generate the energy needed to light and heat the offices, as well as power the entire production facility.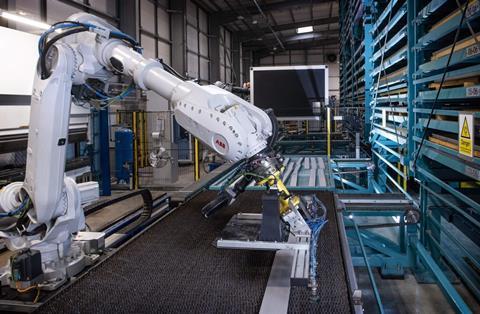 After becoming ISO 14001 certified in 2021 (an internationally agreed standard for organisations focused on improving their environmental performance), the company renewed its membership with the Supply Chain Sustainability School, a collaboration between clients, contractors and first-tier suppliers who want to build the skills of their supply chain.
Part of their sustainability commitment included a focus on the manufacturing of their stainless steel, using over 90% recycled material, as well as developing products that are 100% recyclable and continually measuring the waste production from their facility (which currently stands at 0% to landfill).
In August 2022, the team proudly became Carbon Neutral Certified by Carbon Neutral Britain, a lengthy data-driven process, which carbon audits via the ISO 14064 and GHG Emissions Protocol Accounting Standards – two widely used corporate standards.
After certification, the business received a Carbon Reduction Plan, which set emissions reduction targets for short and long-term goals based on the largest emissions sources. With 40% of the ACS' scope three emissions coming from workers' commuting habits, a carpool scheme, leasing of electric vehicles and 12 free-to-use electric charging points were implemented.
"We've already been asked by an architect to show the [Carbon Neutral] certificate," shared head of marketing Kate Robertson-Hart, which demonstrates how important the accreditation is to those within the industry.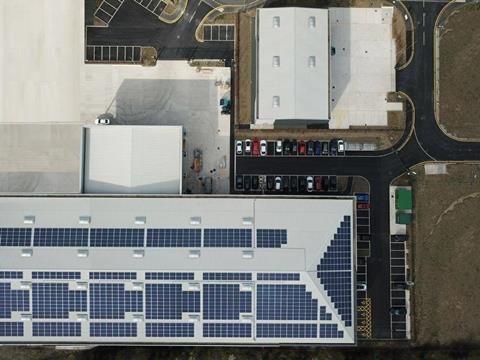 The team's approach to customer service is admirable, with a facility that's ready to solve almost any masonry support problem with a tailor-made solution. "We've introduced a nightshift, so our facility has the ability to operate 24/7," explained Paul Ruding, strategic specification director.
The night shift doesn't seem to dim morale on the factory floor, however, with "Disco Fridays" proving to be a hit among workers.
"ACS has earned an enviable reputation for acting faster, working smarter, and exceeding all expectations," explained Flannery.
ACS's current product range includes masonry support systems, brickslip systems, windposts, wall ties, cavity trays, masonry/stone restraints, reinforcements and specialist fixing systems – from standard off-the-shelf models to the more popular tailor-made designs.
The product that formed the basis of their award entry is the Intex Fire Protect, a 4-in-1 solution which they hope will set a new standard for masonry support. The combined masonry support system incorporates four components in one design – which the design team claim reduces install time by 40% and congestion by up to 60%.
"This one's a monster" said Walton, pointing to what can only be described as several components welded into the shape of a snaking shelf. "We've made one for a customer before that needed one single corner to hold the weight of three double-decker buses".
Their tailor-made approach is clearly what sets them apart from their competitors. Alongside the familiar, tried and tested solutions that form the basis of the building industry, ACS has a reputation for reinvesting its profits back into product research and development – particularly since the tragic events of Grenfell in 2017 – which can be seen in the work of their research and development (R&D) team, spearheaded by the head of research and design, Andrew Spencer.
The procurement of a universal testing machine has only expanded their capabilities, speeding up the development process as well as providing them with the ability to retest current products and ensure they continue to meet rising standards.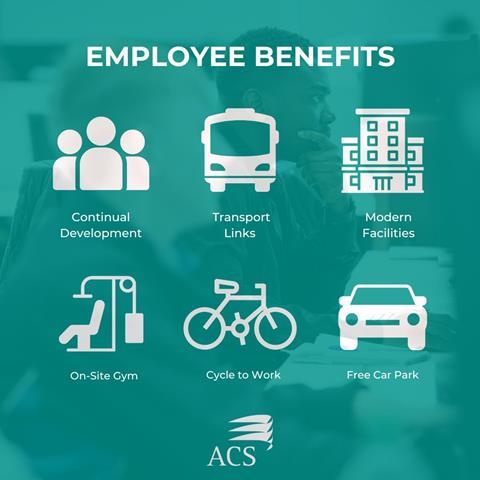 By consistently investing in R&D, as well as upskilling talent within the team, they have been able to improve both product quality and performance.
"We're aiming for full automation" Walton explained. However, that doesn't mean redundancies. "We still need people," he added.
Currently supporting 13 apprentices, working alongside local schools and colleges to encourage people into the industry is an important element of ACS' offering.
"Recruitment is always a challenge" explained Robertson-Hart. But with a 100% retention rate of apprentices, the team are clearly getting something right.
ACS are not just investing in recruitment and training, they're investing in the wellbeing of their employees too. Gym facilities for their 128 staff members, alongside an improved benefits package that includes additional holiday days as well as higher pay for lower-wage employees (to ease minds during the cost-of-living crisis). "People were genuinely worried and they weren't able to focus on their work," explained Robertson-Hart.
Investing in people has clearly paid off, with June 2023 seeing ACS achieve its biggest turnover to date – and the team have no plans to slow down.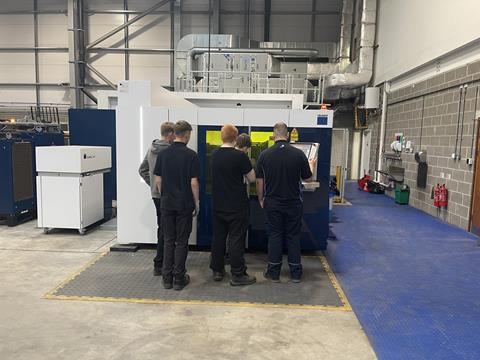 The coming year will see the launch of two programmes: ACS Specify, with dedicated learning platforms including CPDs, roundtables and content collaborations; and ACS Invent, which will see the team working with architects to solve industry challenges in a dragon's den style format (with royalties available for ideas that turn into sales).
The team's commitment to product innovation, sustainable practices and nurturing talent within the industry is what led to them making this year's shortlist for Industry/Manufacturing Partner of the Year. The winners will be announced at the Architect of the Year Awards on 17 October 2023.
Architect of the Year Awards 2023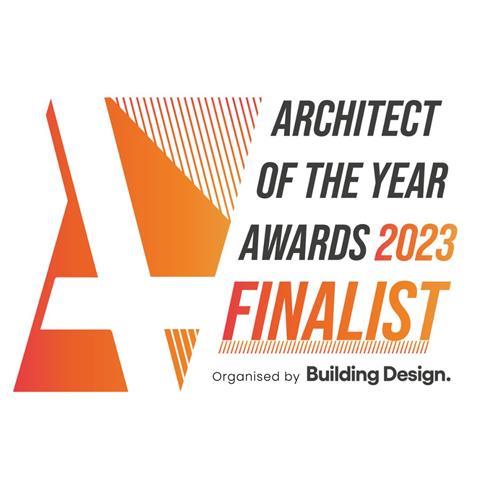 The Architect of the Year Awards shortlist has now been revealed for 2023! With entry numbers continuing to rise year on year, it is an incredible accolade to reach the shortlist for this year's awards.
Congratulations to everyone who has made the shortlist, and to everyone who submitted an entry into the Awards.
Postscript
Designed to recognise the important role that manufacturing partners play in the architectural process, the Industry/Manufacturing Partner of the Year category – in partnership with the Construction Products Association – will honour companies that have worked closely with architects to create innovative, sustainable and high-quality solutions.