Final design team likely to be picked from co-design practices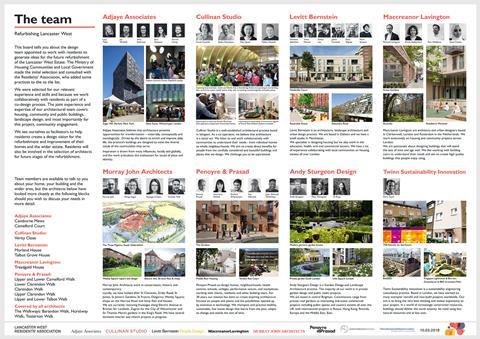 Adjaye Associates and Cullinan are two of the six architects' practices chosen to work with residents to co-design the refurbishment of the Grenfell Tower estate.
Levitt Bernstein, Maccreanor Lavington, Penoyre & Prasad and conservation practice Murray John Architects complete the team.
They were chosen by residents who worked from a list of practices identified by the Ministry of Housing, Communities and Local Government (MHCLG) as having relevant skills and experience, and then the residents added others with local knowledge.
The six firms are working on the first stage of co-design but it is likely the final design team will be chosen by residents from among them.
The MHCLG said: "The selection was done this way to ensure that the process could get underway quickly with the right specialist support. Residents will be involved in the selection of consultants for future stages of the refurbishment."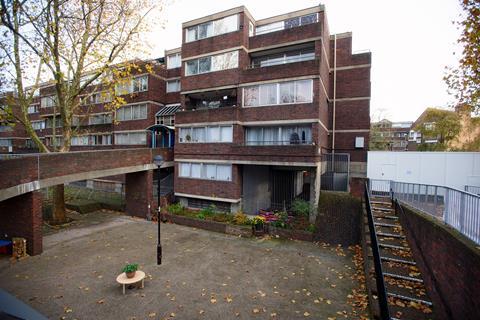 Kensington & Chelsea council was at pains to stress that the refurbishment of the Lancaster West Estate is a resident-led process, after early criticism that residents were being side-lined after the fire that killed 72 including two Italian architects.
The council also said there would be no demolition of people's homes.
"We will create a model estate where the community can be proud to live and that the council can be proud to own," said a spokesman.
The refurbishment would "create a sustainable estate that can be maintained to a high standard" and aimed to provide jobs and skills training for local people, he added.
Two "ideas days" were attended by hundreds of residents and the architects are now putting together an "ideas book" for each part of the estate containing suggestions made for each block.
Transparent decision-making and feedback will be provided by the council at each step, said Kim Taylor-Smith, deputy leader of the council, who last year denied he knew about Grenfell residents' concerns before the tragedy.
"As I visit estates and talk to people on their doorsteps, it is becoming ever clearer that huge investment is needed on the estates of Kensington & Chelsea," he said.
"We need a long term vision for quality housing in the heart of London.
"Our leader has talked of model estates, with residents at the heart of driving the changes they want to see.
"Residents on the Lancaster West estate are already working with us on the multi-million pound refurbishment of their homes.
"They are in the driving seat, creating their model estate. It is an approach I want to see repeated across all our estates."