Leading architects worked with residents on proposals for Lancaster West Estate
Initial ideas for refurbishing the west London estate that had Grenfell Tower as its centrepiece have been published in a new report.
Proposals from Adjaye Associates, Cullinan Studio, Levitt Bernstein, Maccreanor Lavington, Murray John Architects and Penoyre & Prasad look at ways the Lancaster West Estate can be remodelled and improved in the wake of last year's tragedy that claimed 72 lives.
The report, which weighs in at more than 450 pages, raises the prospect of adding a new non-combustible envelope to some of the estate's buildings to improve their external appearance and energy efficiency, adding balconies and new basements, reconfiguring public spaces and introducing more private gardens with £15m of allocated government funding.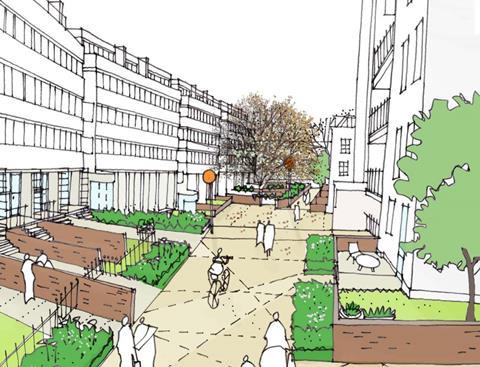 Adjaye Associates' work on the project included looking at Camborne Mews and Camelford Court on the estate, while Penoyre & Prasad's input borrowed ideas from the City of London's Golden Lane Estate to reconfigure space between Lancaster West's Clarendon Walk and Talbot Grove House.
Maccreanor Lavington's role on the project has seen the practice look at refurbishing the estate's Treadgold House block and creating a new public garden in its car park.
Project lead Levitt Bernstein investigated improvements to Morland House and Talbot Grove House, as well as at the introduction of new community buildings on the estate's Walkways section.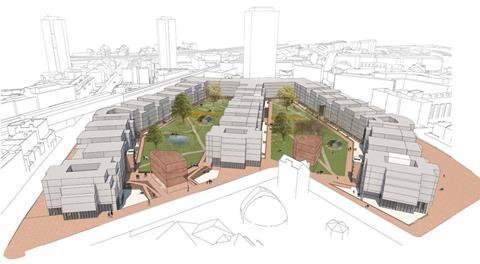 The practices' proposals were the subject of residents' workshops in January and last month, feedback from which has been included in the newly published report.
Jacqui Haynes, chair of Lancaster West Residents' Association, said the past few months had offered a unique opportunity to change the 1,000-home estate for the better, following last June's fire.
"This is a fundamental step in residents beginning the process of rebuilding their lives and looking to the future," she said.
"Many of our residents attended the events and we are clear on the need for positive change.
"The LWRA is working to ensure that the council lives up to its promises to continue to listen to residents and make this a model estate and secure our rights to improved living conditions."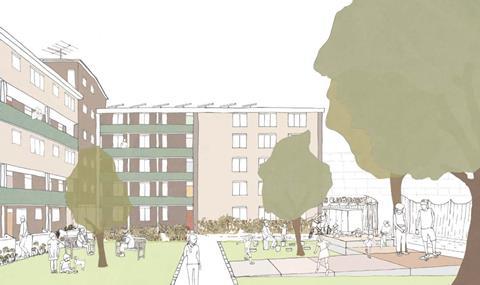 The association is working with Kensington & Chelsea council on the estate regeneration.
A timeline in the report said work on co-designing the detailed designs for the regeneration work would begin this autumn, with aspects of the refurbishment earmarked to start on site in mid-2019.
Part of the co-design process will see residents selecting the firms that will be commissioned to develop the design options in more detail.