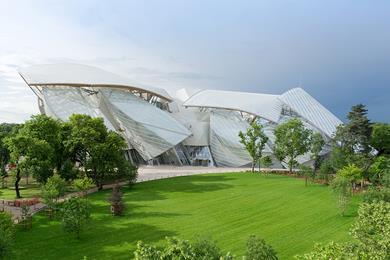 Bringing his futuristic flourishes to suburban Paris, Frank Gehry's privately funded art gallery shoots for the spectacular. But does it thrive or flounder amid the sedate streets of the French capital? Ike Ijeh reports.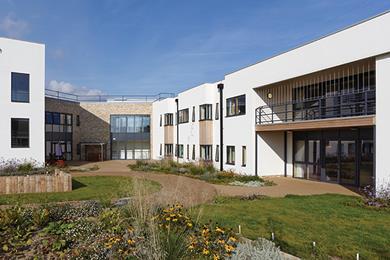 By 2051 it is predicted over two million people in the UK will have dementia and more care homes will need to be built that are adapted to these complex needs. One pioneering care home in Norfolk shows how it can be done, says Ike Ijeh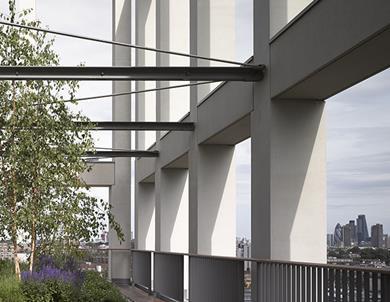 The completion of Allies & Morrison's Two Pancras Square office building is a good moment to assess the practice's Kings Cross Central masterplan, writes Ike Ijeh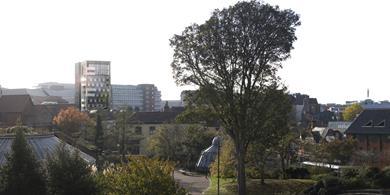 5th Studio's transformation of a city centre eyesore will also regenerate the surrounding urban realm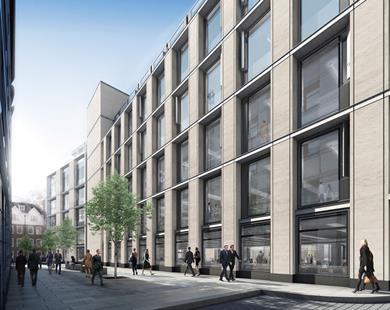 Some 14 years after the initial feasibility study, Derwent London is going ahead with a £30 million office and retail development on 40 Chancery Lane, designed by Bennetts Associates.

Basil Spence's livery building is being sensitively remodelled by de Metz Forbes Knight

London-based David Archer Architects and Yoo Ltd are designing an opulent interior for the Sans Souci hotel in Vienna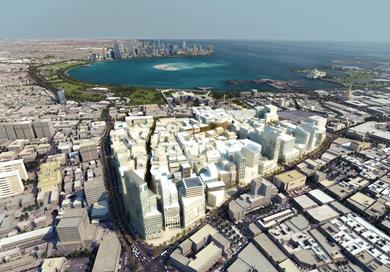 The discovery of oil propelled Qatar's capital from pearl-fishing village to world city. Now architects have created a new scheme that attempts to reconnect Doha with its past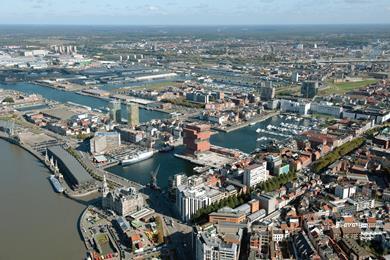 In the first of a new series looking at exemplary city planning projects, Ellis Woodman investigates the 'slow urbanism' being engineered at Antwerp's former docks