Loss-making division sold to developer for £1
Urban Splash, the developer behind Hawkins Brown's overhaul of Park Hill in Sheffield, has bought an offsite construction business.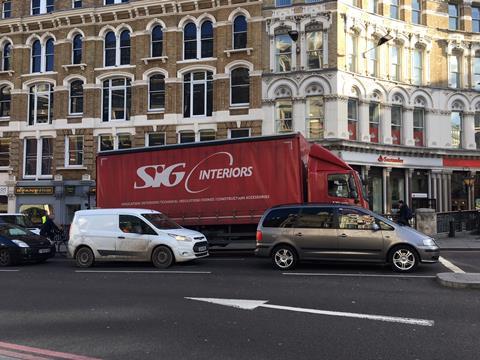 Building products firm SIG said it had sold the £9m turnover business, called SIG Building Systems, to Urban Splash for a nominal £1.
SIG said it expected to be hit with an £7.9m exceptional charge for the sale when it publishes its 2017 results next week. It added that it will also rack up a £4.9m cash cost following the sale until March 2020.
The business made a pre-tax loss of £5.7m in 2016 and has been on the chopping block since November last year when the firm carried out a review of its business following the arrival of new chief executive Meinie Oldersma last April.
Urban Splash chairman Tom Bloxham said the Manchester-based business, which made its name with the New Islington scheme in the city, which included architect Will Alsop's Chips building, would be taking on around 70 staff along with SIG's modular factory in the East Midlands.
He added: "Urban Splash is committed to expanding its offsite construction capacity and this purchase is a way to vertically integrate our business and give us control of the production of our [modular housing]."
The developer also announced that Channel 4 presenter George Clarke and the founder of car buying website WeBuyAnyCar.com, Noel McKee, were ploughing an undisclosed amount into its modular business which is carrying out work at sites in Manchester and North Shields.