Local architect designs clusters of townhouse-style flats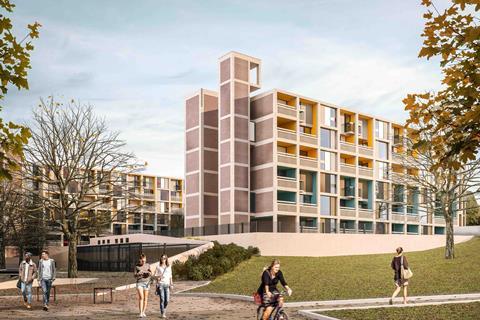 Whittam Cox Architects has won planning for the third phase of the transformation of Park Hill in Sheffield.
The practice is the first local firm to play more than a minor role in the project to bring life back to the brutalist landmark.
Its proposals are for 74 flats to accommodate 356 student residents. These have been designed as three-storey townhouse-style units with four to eight bedrooms.
The scheme will also contain commercial space which could be occupied by shops, cafes or a gym.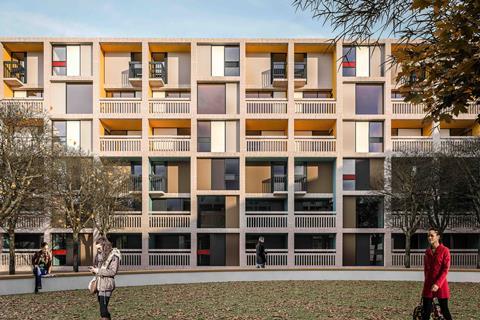 It is being developed by student accommodation specialist Alumno which will also refurbish the building using a conservation-led approach to preserve its historic character, including the numerous mosaic panels which have inspired the colour scheme.
The proposals will complement the work Urban Splash has already done at Park Hill, said David Campbell, managing director of Alumno.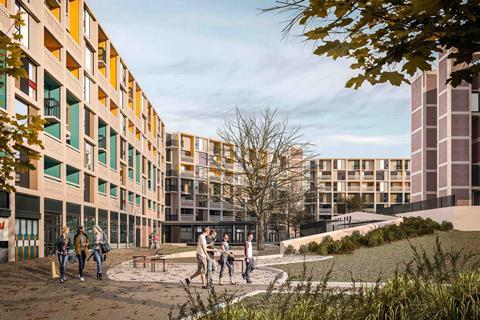 Nick Riley, a board director at Whittam Cox, said: "We have worked incredibly hard to understand the deep roots of the original design which is clearly very unique in architectural character.
"Our designs retain and celebrate all of the important elements of the original scheme, while respectfully adding new layers of identity and design thinking to create three-storey townhouses for student residents, using the famous 'streets in the sky' of course.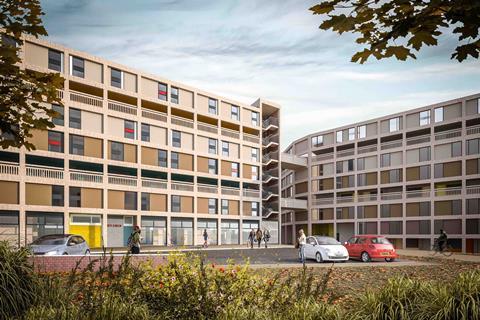 "We are particularly proud to be associated with Park Hill as we are a local practice; this building is culturally and physically an intrinsic part of Sheffield for many people, so being part of realising its next chapter is hugely important to us."
The work should be completed by the start of the 2020/21 academic year.