Stephen Lawrence Prize-winning project becomes fourth new home in 2018 fray
Tonkin Liu's Stephen Lawrence Prize-winning "Old Shed New House" project has become the latest scheme to be shortlisted for RIBA's 2018 House of the Year Awards.
The North Yorkshire home, which was transformed from a farm shed, was described as "breathtaking" by Stephen Lawrence Prize sponsor Marco Goldschmied last month. Now it is in the running for a second RIBA accolade.
Also added to the House of the Year shortlist this week is Coastal House, by 6a Architects, which is another "reinvention" of an existing building – this time of an early 20th-century house on the South Devon coast.
Last week Pheasants by Sarah Griffiths and Amin Taha, and Red House by 31/44 Architects became the first two shortlisted House of the Year properties to be revealed.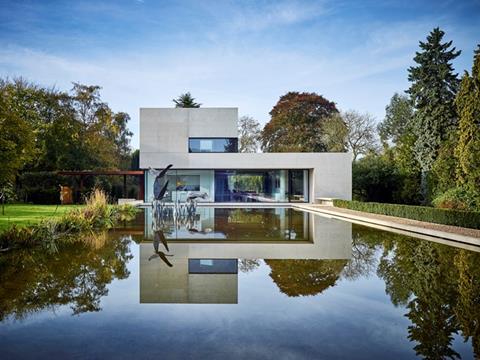 They will be joined by a further three candidates before this year's winner is annouced, on Channel 4's Grand Designs programme to be broadcast on November 28.
Last year's House of the Year winner was James Macdonald Wright and Niall Maxwell's Caring Wood multi-generational country home in Kent.