Lochside House takes crown in TV final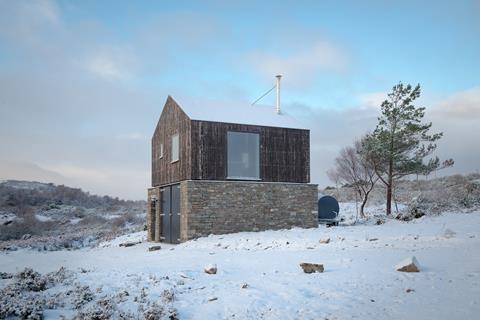 Haysom Ward Miller Architects has won the RIBA's House of the Year award for Lochside House in the West Highlands.
The off-grid house beside a Scottish loch was revealed as the winner in the final episode of a special series of Grand Designs broadcast on Channel 4 last night.
It consists of three finely crafted buildings, huddled together and clad in burnt Scottish larch, protected by a traditional drystone wall.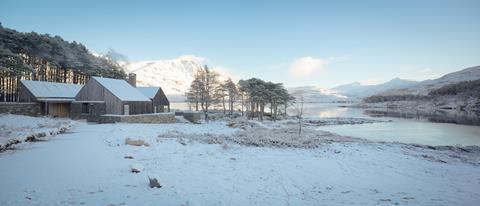 The judges said it was "perfectly integrated into the wild and rugged landscape".
A bespoke design for the owner – a ceramic artist – the house is completely off-grid. All energy comes from the sun and water is drawn from a borehole.
Inside, the rooms are modestly sized with a pared-back aesthetic. Walls are lined in white oiled timber, surfaces are skimmed with a rough textured plaster and large windows at varying heights to capture the views.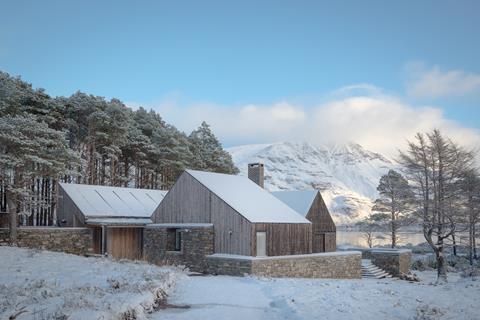 RIBA president Ben Derbyshire said: "Lochside House is truly breath-taking. By containing its scale, sensitively positioning the crop of buildings on a promontory around established trees, and making use of local materials, Haysom Ward Miller have created a home which perfectly responds to its exposed, unique location.
"With a highly sustainable, off-grid approach to energy and water, it leaves the surrounding environment as undisturbed as possible. Every detail has been fine-tuned to create an exceptional home and studio that meets the needs and wishes of its artist owner. Lochside House is the perfect addition to this dream landscape."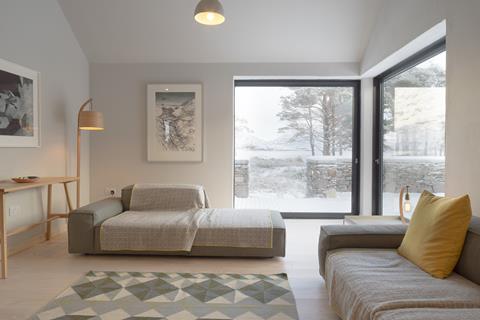 The chair of the 2018 RIBA House of the Year jury, architect Takero Shimazaki, said: "We chose Lochside House because of its extraordinary client-architect relationship, which resulted in an exceptional house that has a rich conversation with the natural environment.
"It is astonishing that the remoteness and challenging weather did not prevent the client's vision being achieved. The architect's off-grid solution seems almost effortless.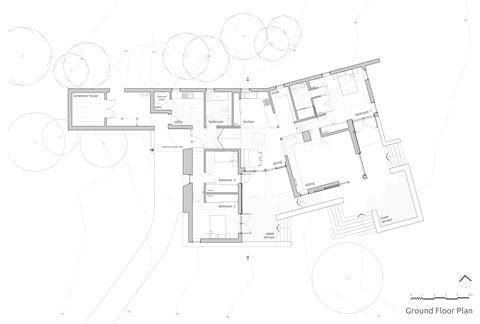 "Inside, the spaces merge with the artist owner's art collection, and there is an overwhelming sense of comfort, warmth and homeliness.
"Lochside House is a well-designed home that is an example of humble, grounded, contextual yet powerful architecture that people can aspire to and be inspired by."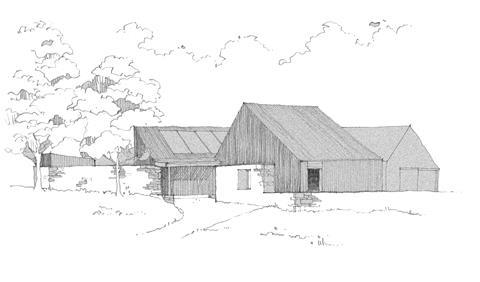 The final house to be named as a finalist was the Makers House by Liddicoat & Goldhill.
Shortlist for RIBA House of the Year 2018
• Pheasants by Sarah Griffiths and Amin Taha
• Red House by 31/44 Architects
• Coastal House by 6a Architects
• Old Shed New House by Tonkin Liu
• Lochside House by HaysomWardMiller Architects
• Vex by Chance de Silva & Scanner
• The Makers House by Liddicoat & Goldhill