Several projects also named as Stirling contenders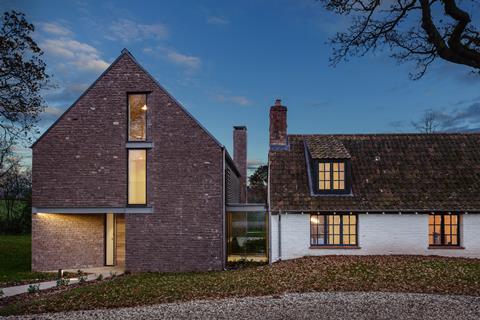 The House of the Year longlist has been announced by the RIBA, with 20 projects making the grade.
Bere Architects is the only practice to have two houses in the running, with Lark Rise in Buckinghamshire and Max Fordham House in London.
Other names in the running for the award are Sophie Hicks, Dualchas and Gianni Botsford.
Niall McLaughlin, Foster Lomas and Mole Architects working with Atelier Peter Zumthor find themselves in the running for both House of the Year and the Stirling Prize with the same projects.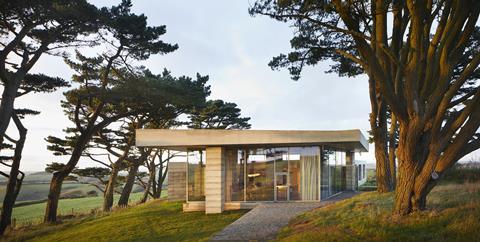 The RIBA House of the Year award is awarded every year to the best new house or house extension designed by an architect in the UK.
The shortlist and winner will be revealed in the fifth series of Channel 4's Grand Designs: House of the Year TV series, airing later this year.
Previous winners include Haysom Ward Miller for Lochside House (2018), Richard Murphy Architects for Murphy House (2016), Skene Catling de la Peña for Flint House (2015), Loyn & Co for Stormy Castle (2014) and Carl Turner Architects for Slip House (2013).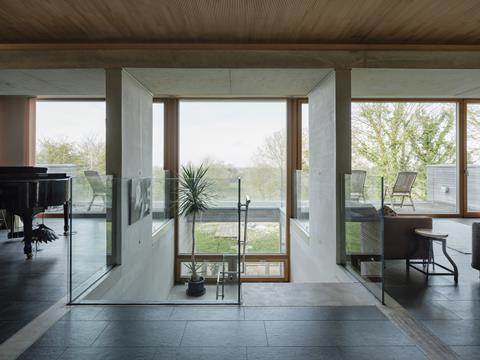 The longlist
• Earl's Court house (London) by Sophie Hicks
• A Restorative Retreat (Sartfell, Isle of Mann) by Foster Lomas
• Black House (Armadale, Isle of Skye) by Dualchas
• Cork House (Berkshire) by Matthew Barnett Howland with Dido Milne & Oliver Wilton
• Hampshire House by Niall McLaughlin
• Hannington Farm (Northamptonshire) by James Gorst
• Hill House Passivhaus (East Sussex) by Meloy
• House in a Garden (London) by Gianni Botsford
• House Lessans (Saintfield, Northern Ireland) by McGonigle McGrath
• Kenwood Lee House (London) by Cousins & Cousins
• Lark Rise (Buckinghamshire) by bere:architects
• Max Fordham House (London) by bere:architects
• Nithurst Farm (West Sussex) by Adam Richards
• Pocket House (London) by Tikari Works
• Secular Retreat (Devon) by Atelier Peter Zumthor with Mole Architecture
• Silver How (Llanhennock, Wales) by Hall & Bednarczyk
• South London House (London) by Jonathan Pile
• Stackyard (Derbyshire) by James Boon
• The Ghost House (Stratford-upon-Avon) by BPN
• The Green House (Tiverton) by David Sheppard