Liverpool Waters land deal paves way for Meis Architects and Sheppard Robson project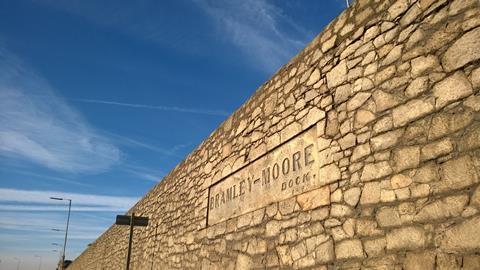 Everton FC has inked a deal with developer Peel Land and Property that lays the ground for a new stadium at Bramley Moore Dock, part of the Liverpool Waters development area.
The Premiership club has long been looking to relocate from its Goodison Park base and has been working with US practice Meis Architects and Sheppard Robson on proposals for a new ground.
Most recently Everton sought to create a new stadium at Walton Hall Park, near its current ground, but earlier plans envisaged a waterfront stadium at King's Dock, where Liverpool's Echo Arena now stands.
The latest deal, agreed between Everton and Peel, gives the club a 200-year lease on Bramley Moore Dock, conditional on gaining planning consent.
Club chief executive Robert Elstone said the move was "very positive news" that was essential for finalising funding for the project with Liverpool council and submitting a planning application – both of which he said Everton hoped to do "in the New Year".
His brief is reportedly for "a cauldron of energy, with the steepest stands right on top of the pitch, and a massive home end".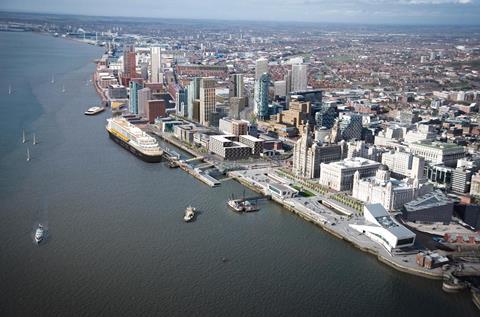 Neither Meis Architects nor Sheppard Robson has released images of their proposals for Bramley Moore Dock.
But in September, Meis founder Dan Meis said the identification of the site for the stadium was "truly inspired", despite the constraints of Liverpool waterfront's Unesco World Heritage Site status.
"I believe that the historic fabric of the dock is a priceless asset that will help inform a state-of-the-art stadium unlike any other on the planet, and one that will capture the magic and memory of Goodison Park," he said.
"I am striving for a design that feels like it 'grew from the docks' and one that can simultaneously look like it is from the future and yet has always been there.
"Innovation doesn't always mean that a building has the latest bells and whistles, it can often be when a design is reduced to the very essence of its function."
He told the Liverpool Echo: "Someone recently tweeted to me that modern English stadiums are no longer intimate or intimidating … that they can't be because of modern regulations etc. To that person I say …. 'just wait and see."
Liverpool Waters assistant project director Ian Pollitt said a world-class stadium on the banks of the Mersey would be a trigger for even more investment and jobs.
"We've been working very closely with all partners to get to this stage and we're excited to move on to the next phase of the project," he said.
Liverpool Waters was masterplanned by Chapman Taylor and Peel values the project at £5.5bn.