The PI insurance crisis is a threat to architects but also to housing targets so the government will have to act, writes Andrew Mellor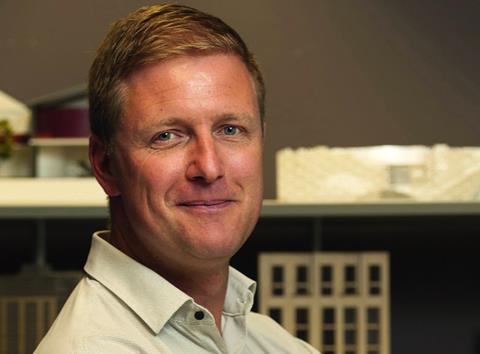 Many of you will be well aware of the problems facing organisations within the construction industry in obtaining professional indemnity (PI) insurance at a time when insurance companies are seeing our industry as a high-risk sector. In fact, some insurance companies have stopped offering PI insurance to the industry at all.
For many design consultants and contractors it is becoming increasingly difficult to obtain PI insurance, and where it can be obtained fire safety exclusions have been introduced to the terms of cover while both the premium and the excess on each claim have risen exorbitantly.
Some architectural practices have seen premiums rise by 500% over the last three years and the expectation is that they will continue to rise over the next few years at least.
Those who felt that they had insurance at a reasonable premium and without fire safety exclusions have found, as they come to renew their annual policy, that the cost increases and exclusions are added on a take-it-or-leave it basis.
For a few, the premiums have been too high and they have not been able to continue to trade. For others it has restricted what services they can provide. This has created situations where architects are not being covered for anything related to fire safety (even those architects who undertake domestic extension work), where fire engineers are not able to provide EWS1 forms for the purpose of giving assurance to mortgage providers, and where contractors are not able to take on any design responsibility related to fire safety, even on some two-storey housing projects.
The latter obviously impacts on the design-and-build procurement route with less design being undertaken by the contractor and a potentially narrowing field of consultants who are able to continue to operate.
Where insurance policies have a cladding exclusion or, as is becoming increasingly likely, a full fire safety exclusion then the company is not covered for future projects with respect to the exclusions but are also not covered for any historic projects.
The implications for the industry are immense
At a time when professional indemnity insurance costs are rising to levels which for many are becoming commercially unviable, there is also much greater commercial risk placed on that organisation by the exclusion added to the policy.
While a business can do much by way of reducing that risk for current and future projects through employee competence and awareness, as well as quality assurance processes, it can take little retrospective action to mitigate risk related to historic projects traversing a potential 12-year period.
What is done is done, of course. However, today's interpretation of legislation and guidance can be different from that at the time the project was being delivered and as such many companies are having to spend considerable time obtaining archive material, conducting extensive reviews and preparing responses with regard to how the building complied with the contemporaneous standards. This is largely related to residential and mixed-use buildings over 18m. But with the forthcoming Fire Safety Act that will soon include buildings of all heights which fall under the requirements of the Regulatory Reform Order 2005. Where projects are not covered by a company's insurance then of course there is no support from the insurer or its legal team.
The implications for the industry are immense.
In recent weeks, issues with regard to obtaining PI insurance have become more prominent in the industry with the president of the RIBA writing on the matter and other industry bodies such as the Institute of Fire Engineers issuing statements to their members on insurance.
The Ministry of Housing (MHCLG) has recognised that insurance is a major issue for the construction industry. I am aware that, some time ago, the department appointed someone to review industry conditions with the intention, I presume, of proposing solutions. We still await those proposals.
Some in the industry have suggested single project insurance policies might provide a solution. However I attended a forum at the start of this year which had many of the industry's main insurance companies present and they all stated that single project insurance was not an option.
There seems to be no easy solution. Of course, insurance companies want to protect themselves within a fluid and global insurance market and that is fully understood. But if premiums continue to rise and exclusions become more restrictive over the next few years, the industry will suffer, with some companies struggling to stay in business, construction programmes impacted and small practices excluded from larges areas of the industry.
The consequences will impact on the delivery of new buildings and the government's ability to meet its new homes target. The intended Safety Case Review to be introduced within new legislation will exacerbate the problems.
We need a solution to this matter soon and it is going to need the government, insurance providers and industry representatives to collaborate for the benefit of all in the industry, not to mention those for whom we design and construct buildings.
Postscript
Andrew Mellor is Building Design's regs columnist. He leads the development consultancy team at PRP. The practice has been advising MHCLG and conducting research around policy and building regulations