University of British Columbia wants buildings to revive campus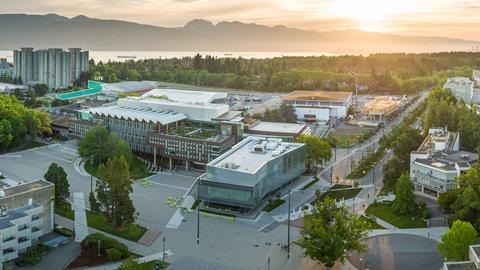 Ryder Architecture has been appointed to design a series of student accommodation building at the University of British Columbia in Vancouver.
The $108m project will provide 1,000 beds and is also intended to rejuvenate a part of the Point Grey Campus that contains the student service areas, other student flats and an academic building by giving it a less suburban feel.
Ryder's Vancouver office is working with Canadian firm Hotson Architecture on the 395,000 sq ft project which is due to open in 2021.
"The project will introduce more of an urban development around the existing Gage Residences, which will address, reinforce, and animate the street frontages along Student Union Boulevard and Wesbrook Mall," said Kai Hotson, principal at Hotson Architecture.
"The intent is to allow for the creation of new academic and social spaces that will contribute to a complete community on campus for people to live, work, learn and play."
The campus is home to 39,000 undergraduates and 10,000 post-grads.
There is significant demand for more housing on campus, said David Kiloh, the university's director of facilities and housing. The project would "support the transformation of the Vancouver campus to a more complete university community", he said.