Government proposals to tighten rules governing use of desktop studies slammed by RIBA as 'window dressing'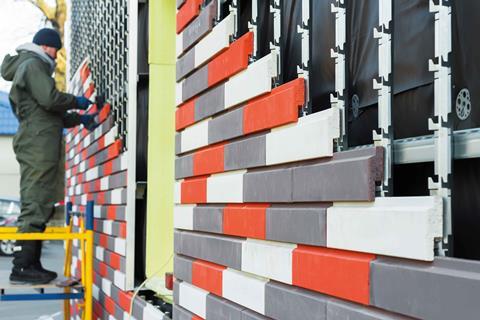 The RIBA has rejected government proposals to strengthen rules governing the use of controversial desktop studies to demonstrate the fire performance of cladding systems and has called for these to be banned.
Desktop studies are used to model changes to cladding specifications that have passed full-scale fire tests. These are used to demonstrate proposed cladding systems comply with Part B, the building regulation covering fire safety. The Hackitt interim review into the Grenfell tower fire expressed concern about the use of desktop studies and called for these to be restricted.
In response the communities department launched a consultation last month asking the industry for its views on proposals to make desktop studies more rigorous. Proposed changes include renaming these as "assessments in lieu of tests".
Jane Duncan, the chair of the RIBA's expert advisory group on fire safety, described the proposals as "window dressing". She said: "The proposed assessment in lieu of a full fire safety test suggested by the government's consultation is effectively no better than renaming a desktop study."
Instead the RIBA is calling for a return to strong prescriptive guidance in building regulations and the banning of combustible materials on buildings over 18m tall. It is also asking for the results of all full-scale tests to be made publicly available to help architects specify cladding systems that have been proven to meet fire safety standards.