Robin Webster voted in as RIAS secretary as five supporters join Council
The modernisers attempting to force the RIAS to become more transparent are celebrating after several of their supporters were elected on to the troubled organisation.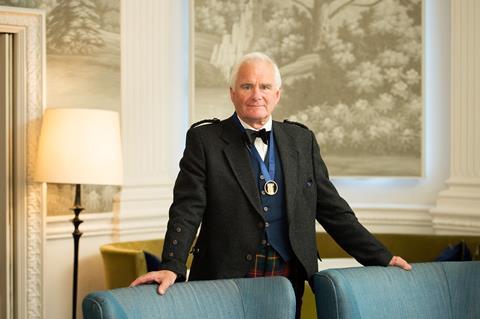 Robin Webster of Cameronwebster Architects was voted in as president and five others were voted on to Council, including Malcolm Fraser, Karen Anderson and Gordon Duffy. The others are Helen Lucas and Ben Scrimgeour.
The RIAS was reported to the police and the OSCR charity regulator last year over concerns about its governance. The body instructed Grant Thornton to undertake a forensic investigation of its accounts since 2010.
To add to its woes, in November its secretary and treasurer, Neil Baxter, quit after 10 years, just days after 150 Scottish architects called for an independent review of governance.
The architects, calling themselves A New Chapter, claimed to have galvanised the profession across Scotland with a six-point statement of demands relating to governance, accountability and transparency.
As the election results were announced, the five new Council members issued a joint statement saying: "We are pleased to have been voted on to RIAS Council and, foremost, delighted to be supporting Robin Webster to the presidency. Having actively campaigned for change to the RIAS, we will work with Robin as he drives improvements forward.
"We have viewed with concern the failings within the organisation and are aware that the charity regulator's inquiry is 'still ongoing'. We will, therefore, be pushing for the RIAS to be open, in order to demonstrate that we have learnt from such mistakes in building a new, relevant, vibrant, approachable and accountable professional body."
They will begin their terms on Thursday next week, as will Webster who will serve for 19 months. Outgoing president Stewart Henderson said: "I wish to congratulate Robin on his election and look forward to working with him on Council."
After qualifying as an architect in 1967, Webster set up practice with Robin Spence, designing the award-winning Belsize Park Gardens residential project in Camden, and a new block for Ross Hall Hospital in Glasgow.
A professor at Robert Gordon University's Scott Sutherland School in Aberdeen, he set up Cameronwebster in 2005 with his daughter Miranda and his son-in-law Stuart Cameron. He was made an OBE in 1999 and has sat on a number of planning and built environment bodies.
He said he was honoured, adding: "I want to thank everyone who voted for me, and especially my supporters, who have challenged the status quo and argued for reform within the incorporation. I expect that from now on we will operate a transparent organisation, fully compliant with the requirements of the byelaws and meet all good governance protocols.
"That said, the problems that face the built environment and the quality of architecture in Scotland will not go away just by reorganising our committees and procedures. It is essential that we address how we enable talent and create opportunity, how our work is valued, and how we work ethically to achieve the best possible results. I believe we have much to learn from other countries and hope to challenge the Scottish Government and local authorities regarding the quality of public architecture and construction."