Practice says project design was inspired by the 'architectural language of the most significant spy organisations'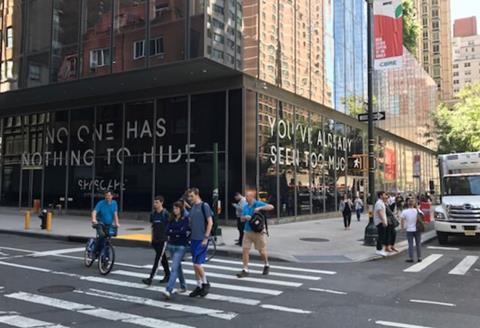 Adjaye Associates has taken the wraps off an espionage-themed visitor attraction that it has designed in the heart of New York.
Its Spyscape spy museum, due to open in December, contains a mix of interactive experiences and artefacts related to the art of surveillance.
The 5,500sq m attraction bills itself as allowing visitors to find out what kind of spy they would make, by delivering "EQ sharpening" interrogation booth experiences, and brainpower-testing code-making sessions, with a performance-profiling system devised by UK intelligence services.
Adjaye Associates said its design drew on the architectural language of the world's most significant espionage complexes, and used a material palette featuring smoked glass, bespoke fibre cement, dark grey acoustic panelling, and mirror polished steel.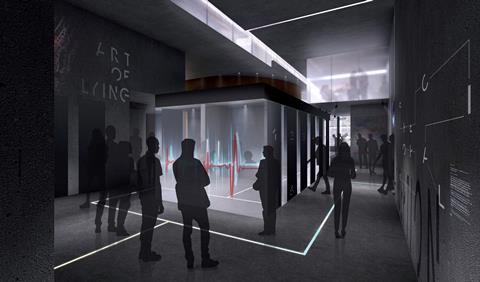 Practice associate director Lucy Tilley said the centre's lighting, screens and between-floor transparencies were modelled to shift visitors' vantage points and accentuate the sense of discovery and observation.
"It has been exciting to work with a client as truly innovative as Spyscape," said Lucy Tilley.
"Thanks to their forward-thinking vision we have been able to challenge the traditional museum typology with a design that creates a new model of visitor experience which straddles the physical and digital worlds. Spyscape will be an utterly unique cultural destination for New York City."
Tickets for the attraction, which is on the corner of 55th Street and 8th Avenue in Midtown Manhattan, are currently on sale for $39 (£29.50).