Presidential runner-up calls for independent audit of RIBA
Elsie Owusu called on Alan Jones, who beat her in the presidential election, to halt the sale of RIBA Enterprises until a police investigation into the institution's finances can be completed.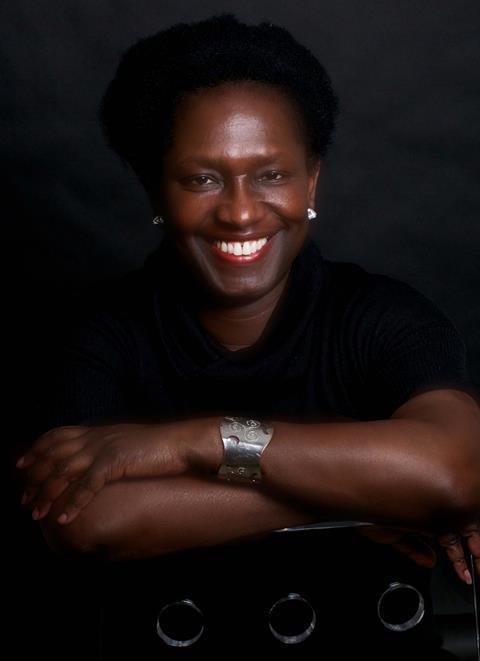 Owusu came second after a high-profile campaign which included reporting the body to the fraud squad with allegations that it had mislaid £1.1m of members' funds in connection with the redevelopment of 76 Portland Place.
But she won a seat on the national Council and vowed to carry on campaigning for equality and diversity as well as transparency and accountability.
In a statement issued today she said: "The concerns that have been raised during this campaign cannot be dismissed lightly.
"I call on our new president to allow a thorough police investigation to be completed before the sale of RIBA Enterprises, and to appoint an independent auditor to review the organisation's management and finance."
RIBA sold a large stake in RIBA Enterprises in June for £31.8m.
LDC, the private equity arm of Lloyds Banking Group, bought what was described as a "significant minority shareholding" in the RIBA's commercial arm, which trades as NBS. Chief executive Alan Vallance said it was a "fantastic deal" that would allow the institute to concentrate on its core activities.
Owusu added today: "It is also my hope that an independent investigation into the recent administrative challenges and failings at RIBA will give the charity a clean bill of health while providing the transparency and openness necessary to build confidence as we move forward."
She congratulated Jones, who won with 52% of the vote to her 32%, and said she looked forward to working alongside him and "seeing his plans and actions to deliver much-need change".
In response RIBA president Ben Derbyshire said: "The RIBA is serious about improving access to the profession and ensuring all members feel represented and equal. I'm confident that all our election candidates and the membership of RIBA are agreed that positive change on equality, diversity and inclusion is vital.
"It's right that our members have strong views about the institute and the profession's future and it is a sign of a healthy organisation to see them openly debated. Now the election process is over, it is time for all RIBA trustees and staff to pull together on the things we can all agree on: ensuring that the profession is open to anyone with passion and talent, regardless of their background, and that the RIBA remains relevant and fit for the future.
"In the last few weeks, there have been a number of inaccurate statements published about the RIBA. Completely unfounded allegations have been made about our financial management and reports have been published which do not fairly reflect the RIBA's absolute commitment and actions to increase diversity and inclusion in the architecture profession and in the institute itself. Our accounts are always independently audited and approved by RIBA trustees who have fiduciary responsibility for our financial decisions. I want to be absolutely clear that the RIBA is financially robust, supported by an expert executive team, democratically run and open to all."
The RIBA also announced the results of the RIBA Council elections today:
Jo Bacon - National
Elsie Owusu - National
Valeria Passetti - East Midlands
Graham Boyce - Yorkshire
Tim Clark - Europe International (excluding UK)
Nicky Watson - North East
Ewen Miller - North West
Richard Wooldridge - North West
Ian Standen – Wales