There were plenty of strong contenders on the shortlist but Nova's crass design secured it this year's wooden spoon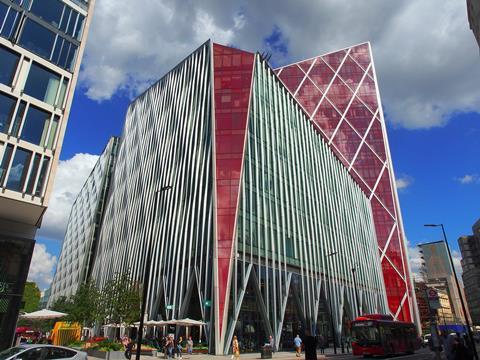 It is unfortunate although not entirely surprising that a London building has won the Carbuncle Cup for the sixth year running. The capital is in the middle of a massive construction boom so there is a bigger pool of potential contenders. A large swathe of Vauxhall and Battersea is being built on at Nine Elms and Battersea Power Station. Most of this is residential with much of it of dubious quality which is why one scheme, Circus West at Battersea made it onto the shortlist. Canary Wharf and South Quay is another huge construction site – there are five residential towers under construction on Marsh Wall alone, a road yards away from last year's Carbuncle Cup winning project Lincoln Plaza.
There has been an office boom in the capital too with several office towers under construction in the City of London, the location of 2015's winner the Walkie Talkie and 5 Broadgate which made it onto last year's shortlist. Victoria, the site of this year's winning project Nova Victoria has been a massive construction site for over a decade with a string of commercial, residential and transport redevelopments.
Three buildings outside London made it onto the shortlist. The first was a serial Carbuncle Cup offender – a student hall of residence, a building type that has made it onto the shortlist every year since Stephen George & Partners' 465 Caledonian Road picked up the trophy in 2013. The other two were small but shockingly bad projects. How a box like extension to a private house in Malvern got through planning beggars belief. And the new entrance to Preston railway station's Butler Street entrance, an ill-conceived, fractured exercise in zinc crudely slapped up against the Victorian station was the BD readership's most hated building with 78% of readers saying it should win.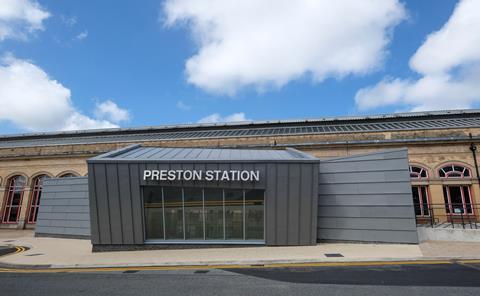 But ultimately it was two huge neighbourhood damaging London schemes that were in contention for the prize. Circus West by Simpson Haugh at Battersea Power Station was also a popular choice with BD readers and with good reason. Over £1bn will be spent restoring the centrepiece of this scheme, the dilapidated power station including £48m rebuilding the chimneys. But the view of this much loved London landmark from the west has been obliterated with an enormous 17 storey cranked glass block longer than the Shard laid on its side. The failings of this scheme can be laid at several doors – the developer needing to recoup its considerable investment in the site, Rafael Vinoly's masterplan which put such large blocks so close to the power station, Simpson Haugh's overly busy design and the planners for not taking a more robust view of the proposals.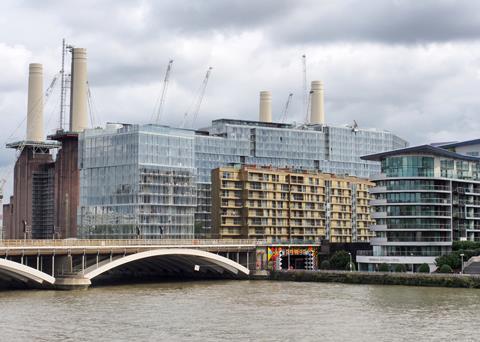 Which leaves Nova Victoria. Our judges felt it should have been good given its prestigious, central location but the result is crass and unsubtle. This massive scheme lies at the heart of Victoria and is the first thing visitors see when they exit the Tube station on Victoria Street. Architect PLP has turned to the fractured, angular shapes beloved of stararchitects like Frank Gehry and Daniel Libeskind and applied these to a run of the mill spec office development. The result is two large blocks sliced and diced to create to create a series of angular volumes drunkenly leaning on each other. These volumes are clad with a medley of oversized vertical fins that zig zag up the façade to give each elevation a headache inducing moiré pattern when viewed from the side. The gaps between the buildings are manifest as oppressive, canyon like alleys. Inexplicably PLP has elected to add a series of red prows around the building, presumably to double tick the 'landmark' box. The crowning glory is the huge Salisbury Cathedral sized spire like prow at the southern end of the scheme which may have been intended to imbue the building with a spiritual quality but instead reads as a waste of space. This was enough for one of our judges to tip the building from merely bad to full carbuncular status and from there on to the winner of this year's Carbuncle Cup.