We need to look for sustainable solutions at every stage of a project. But, says Mark Middleton, it's not just the responsibility of architects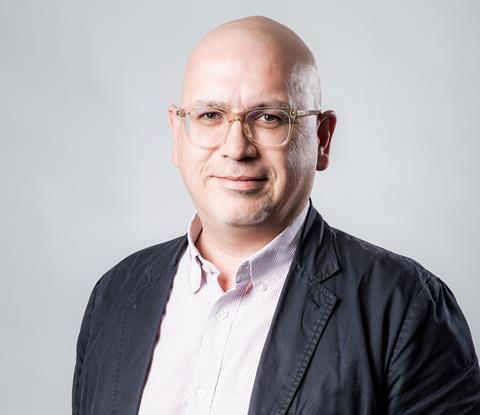 World Green Building Week (WGBW; September 23-29) is an annual campaign to raise awareness of how the built environment can achieve a range of global goals such as mitigating climate change and creating both sustainable communities and economic growth. The World Green Building Council (WGBC) states that the construction of buildings is responsible for around 39% of carbon emissions, with 28% of these from heating, cooling and supplying power while 11% are attributed to embodied carbon in materials and construction processes.
Considering the climate emergency declaration, the challenge to all clients and designers is to place sustainability in its broadest sense at the heart of their projects. The many facets of a project's carbon story include construction, the building in use and embodied carbon. These elements should form the headline, but we must also look beyond that to include collective social benefit, prosperity and community aspects.
I might disagree with some here but I don't think it is the responsibility of architects alone to shoulder this burden. We don't commission buildings, clients do, so their aims need to align with this "call to arms" which in turn will set the agenda for consultants and contractors to address this challenge practically.
None of us would disagree with the principles outlined by the WGBC, but how is it possible to bring this agenda to bear across the design and construction life of a project? If we look at London Bridge Station as a case study, we can see how sustainable features can be added at every level even on one of the largest infrastructure projects of recent years. Our client Network Rail, or rather the Department for Transport, wanted more capacity for economic benefit, but their motives were also sustainable. Trains are inherently green because they deliver the lowest amounts of carbon emissions per passenger per kilometre at only 14g C02e, which is tiny when compared to the same distance by plane at 285g C02e.
The capacity work at London Bridge unlocked 80% of the uplift in train numbers for the whole Thameslink programme, which on its own equates to massive environmental benefits. It allows for the shift of commuters from carbon-intense modes such as buses and cars on to trains; saving an estimated 24m kgs C02e annually, the equivalent annual carbon cost of 14,814 Passivhaus homes.
As the architects on the project, we made sure we only built new when we needed to, so effectively it is an adaptive reuse project where 52% of the project is predominantly station operations and retail units, housed in reused Victorian viaduct arches.
Carbon saved is quickly becoming the new language by which we can compare projects and, in terms of carbon in use at London Bridge, working with WSP we conceived the new station concourse as unconditioned. The only heating and cooling is for retail units and staff accommodation where we use 180 geothermal piles in the concourse foundations. These piles act as a heat source in winter and a heat sink in summer saving 114,000 kgs Co2e annually, the same carbon cost as heating 84 average sized homes for a year.
Beyond the design phase you also need to rely on informed contractors. During the construction of London Bridge, Costain recycled 98% of the construction waste, saving it from landfill. The bricks from the demolished sections of viaduct were crushed on site and used in concourse foundations. They also used barges to take the 200,000 tons of excavated soil to several landfill projects along the Thames which took over 12,000 fully laden tipper trucks off London's roads, saving 60% of carbon when compared to fully utilising road transport. This also helped to reduce congestion, noise and air pollution.
What is clear is that we all must look at every stage of a project and leverage a sustainable alternative where we can. Everyone has a part to play, not just architects. If it is possible in a project as large and as complex as London Bridge, which involved multiple stakeholders and public money, then it must be achievable on all projects.
In the interests of transparency, I should say that London Bridge Station will be judged for the 2019 RIBA Stirling Prize the week before WGBW, and I think the timing is serendipitous. One thing that appears to bind together the broad range of shortlisted projects is an attitude to sustainability.
Carbon, sustainability (both environmental and social) and a project's "green story" creates a comparable litmus test for projects not just for the Stirling Prize but all completed buildings. Looking at this change in the zeitgeist there really are no excuses based on location, scale or budget. The time for green washing is over. The world has spoken and all architects, clients and contractors need to listen.
Postscript
Mark Middleton is a partner at Grimshaw