Mikhail Riches and Feilden Fowles among architects making final-stage debut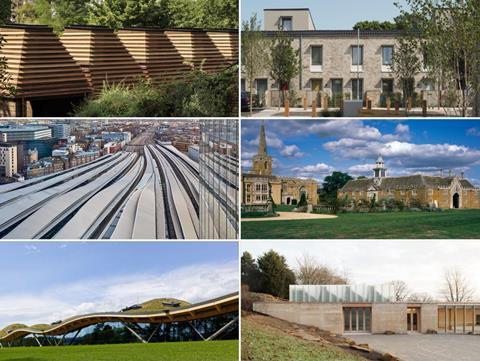 Stirling Prize veterans RSHP, Witherford Watson Mann and Grimshaw have secured final-six places on the 2019 shortlist for the highest prize in UK architecture.
The remaining slots all go to first-time contenders – Matthew Barnett Howland with Dido Milne and Oliver Wilton, Mikhail Riches with Cathy Hawley and Feilden Fowles Architects.
With finalists all drawn from the 50-plus pool of RIBA National Award winners announced last month, many sector-watchers will be surprised that Kengo Kuma's V&A Dundee is absent from the list.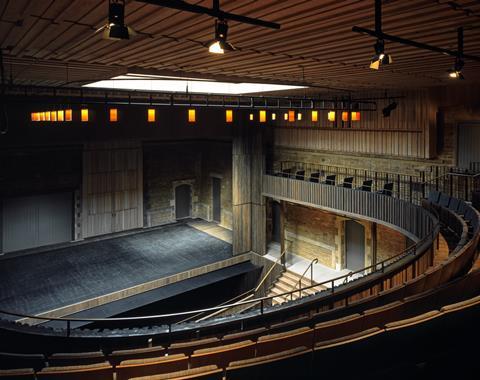 RSHP has won the Stirling Prize twice before, and has been nominated seven times. If its Macallan Distillery in Scotland scoops the 2019 competition the practice will equal the three wins notched up by Foster & Partners, which won the 2018 prize for Bloomberg London.
Witherford Watson Mann won 2013's prize with its Astley Castle project in Warwickshire; Grimshaw has been shortlisted for the prize twice previously and will hope its monumental London Bridge Station upgrade – which has already won three RIBA awards – keeps the momentum rolling.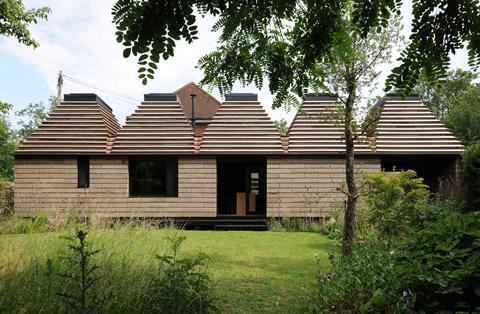 This year's shortlist is:
• Cork House, Berkshire, by Matthew Barnett Howland with Dido Milne and Oliver Wilton
• Goldsmith Street, Norwich, by Mikhail Riches with Cathy Hawley
• London Bridge Station, by Grimshaw
• Nevill Holt Opera, Leicestershire, by Witherford Watson Mann Architects
• The Macallan Distillery and Visitor Experience, Moray, by RSHP
• The Weston, Yorkshire Sculpture Park, by Feilden Fowles Architects
RIBA president Ben Derbyshire said the Stirling Prize shortlist epitomised the enviable global reputation of UK architecture.
"These six buildings could hardly be more diverse in typology and scale – from a rustic stable block-turned-theatre to a vast national railway station," he said.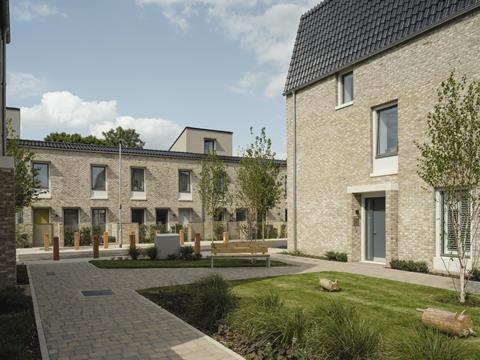 "But what they have in common – ground-breaking innovation, extraordinary creativity and the highest quality materials and detailing – sets them apart, rightfully earning them a chance to win the highest accolade in architecture.
"The ambition and commitment of the clients who commissioned the buildings is remarkable and sits at the heart of their success."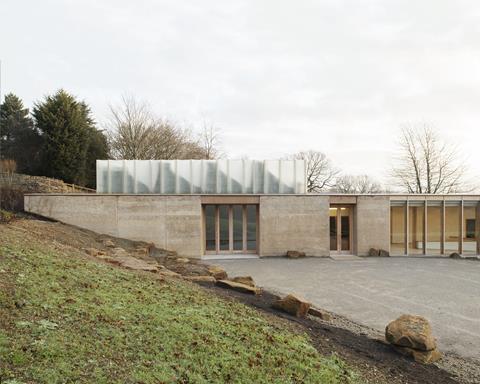 Derbyshire added: "Given the fact the UK faces the worst housing crisis for generations and a global climate emergency, we must encourage their architectural ambition, innovation, bravery and skill.
"From the way that Cork House experiments with entirely plant-based materials, to Goldsmith Street's ultra-low energy affordable homes, each of these six buildings push the boundaries of architecture, exceeding what has been done before, and providing solutions to some of the most pressing challenges of our times."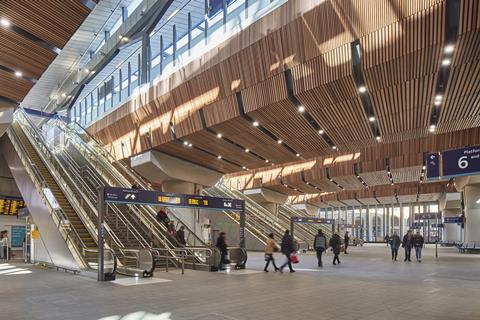 In addition to Kengo Kuma's Dundee outpost for the V&A, other high-profile schemes that won RIBA National Awards but failed to make the Stirling shortlist include: Kettle's Yard in Cambridge, by Jamie Fobert Architects; King's Cross schemes 4 Pancras Square by Eric Parry and Coal Drops Yard by Heatherwick Studio; and the renovation of Alexandra Palace in north London by Feilden Clegg Bradley Studios.
The 2019 winner will be announced on October 8 at a ceremony at the Roundhouse in Camden.