Politicians must think about design codes if they're to deliver quality housing in the numbers they promise, says Hank Dittmar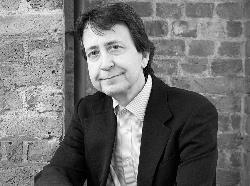 It is election season and all of the party manifestos are worried about the housing crisis.
Labour promises to build a million homes and 100,000 council or housing association homes a year, without resorting to "rabbit hutches". The Conservatives also want to build a million homes, and wish to increase council and housing association numbers, with an emphasis on matching "the quality of those we have inherited from prior generations. They aim to do this by building more "mansion blocks, mews houses and terraced streets." The Liberal Democrats promise to build 300,000 homes a year, including direct building by councils. They will create a bank and build 10 garden cities. The Green Party manifesto calls for 100,000 social rented homes a year and for tripling a land value tax.
Despite the welcome focus on housing, the manifestos devote little but rhetoric to the question of ensuring that these large numbers of new homes enhance the quality of people's lives and the quality of the cities, towns and villages in which they are built.
Market towns and smaller cities across the country are already seeing the impact of massive urban extensions built out by volume house builders with standard house types, urban plans and "optimised" supply chains. And the residential tower built for investors that has become ubiquitous in London is creeping into other cities as well.
Incoming RIBA president Ben Derbyshire wants to have a housing expo on a grand scale to showcase architect-led housing. Last year's Starter Homes initiative proposed a return to the pattern books favoured by Georgian and Victorian builders. And Create Streets' Nicholas Boys Smith has called for a "direct planning revolution", tying the use of permission in principle and local development orders to form-based design codes.
It might be worth parsing how and where these three solutions work best to improve design quality, for they each have different applications, and all should be in the toolkit.
It is unlikely that most PLC builders will suddenly change their spots and commission architects to design housing schemes, although landowner-led projects such as the Duchy of Cornwall's Newquay and the Chapelton of Elsick in Scotland do tend to be led by architects. Most housing is presently built by the volume builders using in-house plans and types.
The architect-led approach can have a real impact in the building of new council homes and perhaps with the more enlightened housing associations. There is a long and bright history of high design quality in council housing, and it is here that the design expo could make its sale. Architects can also play a leadership role in smaller schemes, such as co-housing, custom and self build. With large sites, it will be important to employ multiple architects to ensure variety.
Pattern books were the tool of choice for builders in Victorian and Edwardian times, as a clear and graphic way of communicating a shared grammar and vocabulary about building. They work best when they accompany a strategic masterplan, and when a master developer wants to direct to multiple builders working across a larger site.
Form-based design codes are not a new idea, as they were employed with great success in Edinburgh's New Town. Americans have promoted them as an alternative to the rigid functional zoning that produced cookie cutter suburbs across the United States, and there was a flurry of interest in them in the 2000s, when English partnerships employed design codes on a number of large schemes. Architects tended to view coding with suspicion, as a brake on their creativity, and house builders tended not to like them because they forced them to vary from their standardised templates and supply chains.
The concern of architects may be overblown, as most large housing schemes don't use multiple architects anyway, and design codes are a way of ensuring that multiple architects are employed. Most people remember the new urban town of Seaside from its stage dressing for the Truman Show, but its design code sought to create a harmonious streetscape and encourage quality, while providing guidance to the huge number of architects who built individual homes or flats there. These included architects as diverse as Deborah Berke and Rural Studio's Sam Mockbee, Leon Krier and Machado and Silvetti, and Aldo Rossi and former Yale dean Robert AM Stern.
Design codes work best as a tool of the planning system, while pattern books are a developer's tool. Design codes make sense when a local authority, neighbourhood forum or landowner wishes to ensure urban and architectural quality — variety within a pattern — over a geographic area with multiple landowners and/or multiple builders.
The code can be linked to tools in the planning system, including permission in principle, and local and neighbourhood development orders, to provide an expedited path for developers and builders. A neighbourhood plan which identifies a number of small sites in a neighbourhood or village could, for example, include a neighbourhood development order granting permitted development rights so long as the design code was employed. Similarly, a local authority wishing to encourage self or custom building could devise a new plotland model, selling serviced plots with permission in principle pursuant to a design code.
These approaches restrict the freedom to create of the developer, the house builder or the architect in the public interest. Putting architects as the head of the team restricts the use of standard models. Pattern books tend to be style based. Design codes tend to define massing, allowable building types, street orientation other elements of urban form, but need not be style based.
Both design coding and pattern books can be outgrowths of a user-driven process, and schemes led by architects can use a charrette model to better reflect user and resident concerns. These approaches can in turn help to address concerns over development, which by and large have to do with the impact of new development on quality of life.