Ben Derbyshire takes over from Jane Duncan as RIBA president in September and faces big challenges. Martyn Evans has some suggestions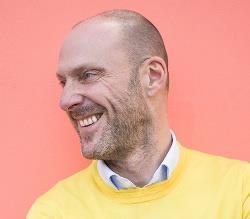 Next month sees the installation of a new president at RIBA. This handover is always a useful time for reflection on the state of the profession but as Ben takes over from Jane Duncan, our Brexit economy is facing some of the most uncertain and unpredictable times imaginable. As a powerful voice in an industry that is more than averagely affected by a volatile, cyclical market, how will he respond?
The power of architects to add value to development projects is not something understood across the board in the development industry. It's getting better, but there is still a gulf in understanding between mainstream developers and architects about the benefits of a true creative collaboration. The still-widespread practice of developers choosing not to novate architects from planning to design and build contract stage is often simply a cost decision on the part of the developer. And developers who see architects as just another professional service rather than a fundamental player in the financial viability of a scheme is still all too common. Building the understanding of the power of great architectural design to unlock, fund and deliver profitable development schemes should surely be at the centre of operations at RIBA. This is no time to be precious – more business for our architects needs to be driven from a campaign that reaches developers in language they understand. Great architecture equals more profit. Ben could do worse than convene a regular panel of the heads of all the other built environment professional bodies including RICS, BPF, HBF, TCPA, NLA, Landscape Institute, CABE, NHF to discuss how partnership working could benefit everyone.
Ben should be on a campaign, collecting evidence, developing arguments, and fighting in Whitehall for the recognition and support the industry deserves
A report by GLA Economics, commissioned for the London Festival of Architecture this year, described a fast-growing profession that has a hugely significant impact on our national economy. It showed that London's 23,000 architects added £1.7bn of gross economic value to the UK economy in 2015, let alone those in the rest of the country. The UK as a whole is a net exporter of architectural services, exporting £437 million more than it imported in the same year. In an attempt to collect some data that we could use to lobby for central government support for London's architecture industry it became clear how little there was. GLA Economics stepped in and surprised us all, opening doors and giving us just the ammunition we needed. As we head for Brexit, we need to use every weapon we have to support our economy on the international stage. British architecture is not just a financially successful profession, it is a great ad for UK plc. There are great big buildings in every capital city in the world with a virtual Union Flag stamped on the side, designed by British architects. What better, more long term billboards could we want? Ben should be on a campaign, collecting evidence, developing arguments, and fighting in Whitehall for the recognition and support the industry deserves.
The future of the industry lies with its young people. Jane Duncan stuck her neck out and joined me in starting the Young Architects and Developers Alliance (YADA) in 2016 – a relationship-building and learning network to foster better understanding between young architects and developers. It's been a runaway success, offering thousands of young people on both sides of the business their own space to network and create the kind of relationships they want. Ben has already invited us to take part in his inauguration celebrations at RIBA in September but we can't take our foot off the gas. 66 & 76 Portland Place need to be overrun by young, ambitious people.
The awards process needs an overhaul. Industry awards are always terribly political but the Stirling Prize is one of the most widely-recognised and prestigious awards in any industry sector and the rest of the programme needs to match it. I know RIBA's constitution is founded on its regional set-up but, even with a team of national judges chairing the regional panels, there is still too much bias and inconsistency. RIBA needs to be bolder, to set a national standard and to celebrate architecture that changes how we look at and understand buildings.
It's not an easy job being RIBA president. Some might say thankless. But I think we should applaud anyone who wants to take it on to try to do something good. I wish Ben well as he steps into Jane Duncan's formidable shoes.