Universities must be able to attract best global talent and participate in EU research, demands report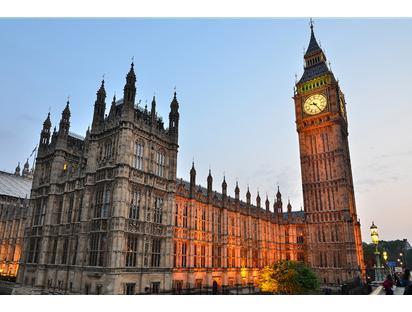 A new report has warned that the UK must protect the nation's design and creative industries sector throughout the Brexit process to ensure its key role in the economy is undiminished.
The paper, produced by the Policy Connect think tank in conjunction with MPs on the All-Party Parliamentary Design & Innovation Group, says that the creative industries have received far less government attention than financial services, heavy manufacturing, STEM skills, research and innovation in the months since the EU referendum in June 2016.
It said the creative industries contributed £87.4bn of value to the nation's economy in 2015, and that creative higher education institutions were a key driver of regional innovative creative clusters future-proofing creative skills.
Developing Creative Education after Brexit: A Plan for Economic Growth, which was also created in conjunction with the Council for Higher Education in Arts & Design (CHEAD), said it was vital for the government to ensure that higher education institutions could continue to attract the best talent from abroad after Brexit, and that future policies must recognise the importance of the sector to the nation's economy.
As part of the call, the report urges ministers to work towards a post-Brexit deal that would:
would allow the UK to continue participating in research projects with EU bodies;
maximises continuity with existing standards for international trade and creative collaboration, and
minimises barriers to UK entry for international students and academics.
Domestically, the report's authors said ministers had to help the creative industries continue their significant contribution to all sectors of the economy, by being incorporated as an "integral component" of the government's industrial strategy.
John Howell MP, co-chair of the all-party group, and Professor Anita Taylor, executive dean of Bath School of Art & Design and chair of CHEAD, said the creative industries should be a "pillar" for achieving prime minister Theresa May's previously stated vision of a "Global Britain".
"Parliament and government must ensure that the creative industries continue to play a major role in strengthening and diversifying the UK economy, boosting exports, and attracting the best global talent, which Brexit threatens and puts at risk," they said.
The report comes against a backdrop of repeated warnings from top-tier UK architectural practices that Brexit jitters are causing projects to become stalled, while non-UK staff are feeling increasingly uncomfortable about their future prospects in the UK.
Earlier this year Amanda Levete said she was considering opening a Paris branch of her AL_A practice to keep EU-national staff on her books, while Richard Rogers revealed there was a rush for UK passports among staff at his practice.
This week Norman Foster said Brexit was putting the capital's ability to attract overseas architects at risk as his practice reported a 10% fall in profit for the year to April.
Last week, former RIBA president Jack Pringle said a strategy outlined in leaked Home Office proposals on the UK's future immigration system for work visas would be "catastrophic" for the architecture profession.