Mark Middleton sticks his neck out and makes some bold predictions for 2018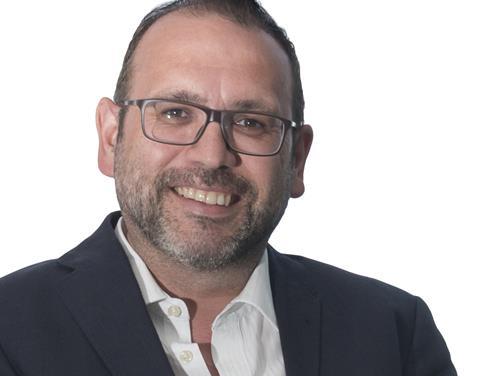 It is that time of year when everyone tries to predict the future, which we all know is a dangerous business. Even Winston Churchill said that he would "always avoid prophesying beforehand, because it is a much better policy to prophesy after the event has already taken place". Commenting is a much easier exercise than predicting but nonetheless I will look into what I feel are the 10 top issues for 2018.
1. Brexit will hang over us like a stale cloud. It is our last full year in the EU so predictably the uncertainly from Brexit will taint the profession. Whether you are looking forward to it or hoping for an Eleventh Hour reprieve, there will be a fallout in this forthcoming year either from action or inaction.
2. EU architects, stay or go. This will be the year when many of the UK's European architects will decide if it's best for them to stay here with their families or return home. More details will emerge about workers' rights and the right to remain, but I don't believe this will cause an exodus. There will, however, begin to be a skills shortage as the pool of available talent shrinks. But the effects of that will be softened by the uncertainty in the market.
3. Projects on hold, lots of tyre-kicking. Uncertainty will hang over the economy and many sectors will suffer, principally the workplace market. Even though interiors might see a bounce, we are in a phase of planning application reheats and revisits with very few new buildings starting on site.
4. Spurious competitions. With a paucity of work many architects feverishly run to competitions to try and create opportunities. The problem is that very few are actually real projects with funding in place. Given the effort and expense, many of these should be approached with caution. In particular those in the Middle East where their decision timetable can make architects feel like they are in the Christopher Nolan film Interstellar: the clock seems to tick more slowly in that region than anywhere else.
5. Less adventurous clients. With investment risk high, clients want a proven track record. Every RFP these days asks for examples of the last buildings you have done within a specific type, making it very hard for young practices to get a break and for other firms to diversify their output.
6. The Stirling Prize is going north. The writing is on the wall for the winner of the Stirling Prize this year: it will not be won by a project from the south-east. The regional voices are baying after last year's award, especially those north of the border. What is becoming clear is that we are in an age of Instragrammable winners, selected on the strength of their PR campaign, the current profile of the architect which predicates the more zeitgeisty media-friendly ones, and then finally the quality of the building. As a result Kengo Kuma should clear some space on his shelf for the Dundee V&A.
7. Gender and diversity issues remain red hot. Architecture doesn't operate in a vacuum. Pay and equivalence between the sexes is a massive issue globally and the welcomed focus on this will continue. The equality debate will broaden further to include ethnicity and social inclusivity. Anecdotally it is an unspoken problem and needs to be addressed sooner rather than later. Unless something is done to the length and cost of architectural education the profession will become whiter and more middle class. An RIBA health check on this is required.
8. More "cost-neutral" part II students. This year will see many more students heading to institutions like the London School of Architecture or Sheffield University to work while they are studying in order to reduce their debts and increase their experience of practice. Educational affordability remains a major issue and this is unlikely to be solved by any sort of apprenticeship scheme which would struggle to pay a living wage to students with zero experience.
9. Professional reciprocity. The ARB/RIBA will make some practical headway with professional reciprocity deals with Australia and the United States. Not just so that UK architects can work in those countries but mainly so we can attract the best students here. Now that the Royal Australian Institute has a deal with NCARB in the US, many of the architects who used to head here are going there because it's easier to have their qualifications recognised. We need to reverse that trend.
10. More meaningful appointments. I would love to see the end of the stage-by-stage commissions we have seen in recent years, especially on infrastructure projects. I hope clients can see that by keeping teams together they can deliver better-built project outcomes and more value.
It will be interesting to see which, if any, of these predictions come true, but it can't be denied we're working through a period of certain uncertainty. While there is some anxiety around the state of the profession there is also a lot of hope in creating a fairer and more inclusive environment for the next generation of budding architects. I hope to be proven wrong on some of my future gazing, but it's always best to look ahead with realism.