Application looms for British Land's flagship City of London site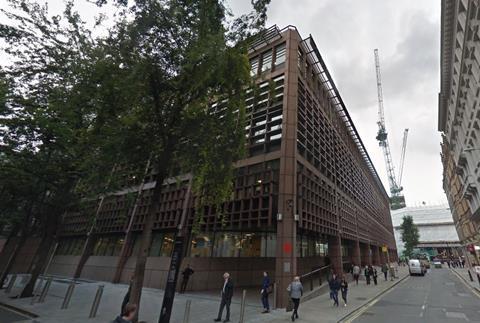 Proposals to redevelop another cornerstone of the City of London's 1980s Broadgate Centre are close to submission, it has emerged.
Site owners British Land and the Government of Singapore Investment Corporation have made no secret of their long-term interest in replacing the Arup-designed office development – part of which has already been replaced by Make Architects' 5 Broadgate.
British Land secured a certificate of immunity from listing for 1-2 Broadgate in 2013, which expired earlier this year. However the buildings remain unlisted.
The City of London Corporation has begun asking neighbouring councils for their thoughts on the demolition and redevelopment of 1-2 Broadgate with a new 14-storey office-led mixed-use scheme.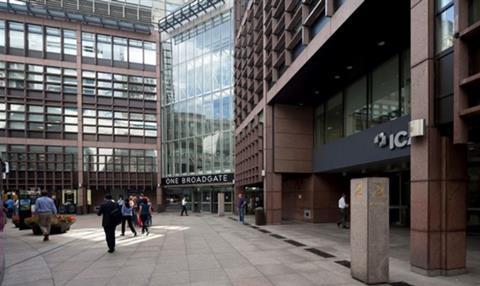 According to a letter from City planning services and development director Annie Hampson, seen by BD, the scheme would also feature "flexible" retail, restaurant and drinking-establishment uses on its lower levels – along with space for "competitive socialising".
Hampson also suggested that the new structure, at the south-west corner of Broadgate, would have the same footprint as the structures it would replace, but would feature a deepened basement.
Because the letter was a request for pre-application thoughts on an environmental impact assessment for the new development, there was no information about any architectural practice assigned to the job.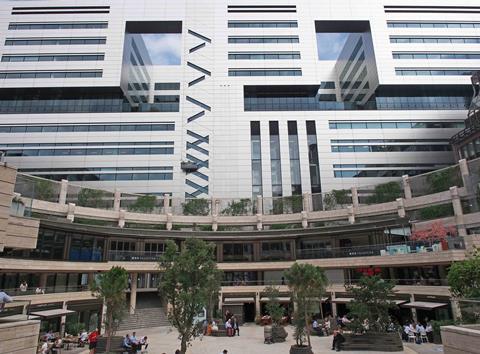 British Land's annual report for 2018 suggested that the business planned to submit 47,000sq m redevelopment plans for 1-2 Broadgate before the end of the year, but noted that it would not secure vacant possession of the site until the end of 2019.
Ken Shuttleworth's Make Architects, as well as Broadgate Tower architects SOM, are potential collaborators on the project.
British Land has also been working with AHMM, Stanton Williams, Hopkins, DSDHA, and the recently renamed Duggan Morris on the nearby Blossom Street mixed-use project.
Broadgate was designed by Arup in the 1980s and occupies the site of the former Broad Street station. Peter Foggo led the project.