Newly inaugurated 'starfish' hub boosts Chinese capital's air capacity
Zaha Hadid Architects' new Beijing airport has officially opened and boasts the largest single-structure airport terminal in the world.
The practice said Beijing Daxing International Airport drew on principles within traditional Chinese architecture that organise interconnected spaces around a central courtyard.
Beijing Daxing's vaulted roof has six flowing forms reaching to the ground to support the structure and bring natural light within. Its structural spans are up to 100m.
The airport – which is 30 miles south of the Chinese capital – has five aircraft piers running from the terminal's main central court to 79 boarding gates, a plan that has already earned it the nickname "the starfish".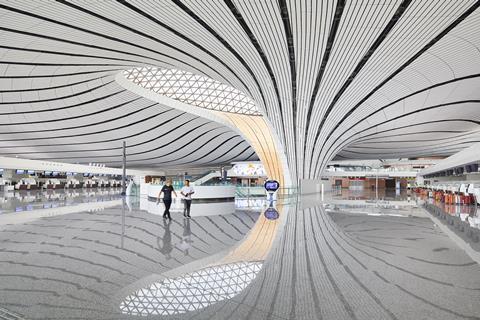 Beijing Daxing's 700,000sq m passenger terminal includes an 80,000sq m ground transportation centre offering direct connections to Beijing, the national high-speed rail network and local train services.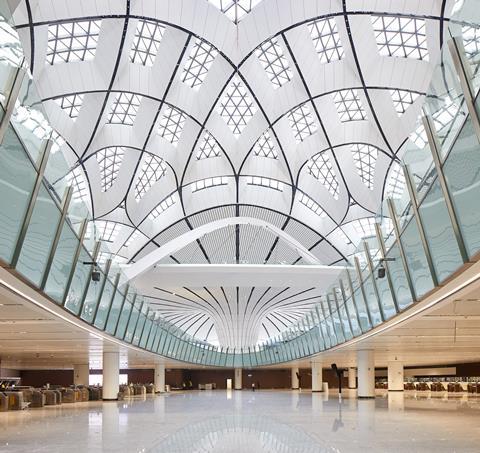 The airport was created to relieve congestion at the main Beijing Capital International Airport – Terminal 3 of which was designed by Foster & Partners – north east of the capital.
Beijing Daxing is expected to serve 72 million passengers a year by 2025.