Local MP among hundreds of objectors to plan to build one of the UK's largest film studio complexes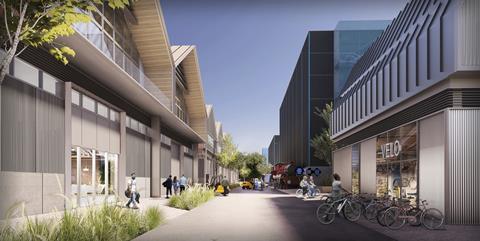 The developer behind plans for a £750m film studio in Buckinghamshire has submitted amendments to the scheme's application in efforts to calm local concerns over increased traffic.
Dido Property's Marlow Film Studios would be one of the largest film studios in the UK, aiming to produce three large blockbuster film shoots a year on a 36ha greenbelt site in Marlow.
Designed by Wilkinson Eye, it would consist of two main production clusters featuring sound stages, workshops, office accommodation and a 168,000sq m production facility.
But the application has received hundreds of objections from locals, including from the local Conservative MP, Joy Morrisey, who said last month that the scheme was "unsuitable" for the area and would set a precedent for future development on greenbelt land.
Marlow town council has already given its unofficial endorsement to the scheme but the final decision rests with Buckinghamshire council.
Most of the objections focus on concerns over the scheme's impact on traffic levels and local infrastructure, including the neighbouring Westhorpe Junction.
Morrisey said: "Adding a film studio will worsen the already high traffic levels in the area and make Westhorpe Junction more dangerous as a consequence. It will also impact air quality, with parts of Marlow already designated Air Quality Management Areas."
Last week, Dido Property submitted an updated transport plan for the scheme proposing a new roundabout, new signalised road crossings, upgrades to existing footpaths and cycleways and two new bus routes.
The developer also said it would cap single occupant car journeys to and from the site at 60%, while local concerns over the loss of biodiversity have been countered with a promise to create new wildlife habitats on the site.
Marlow Film Studios chief executive Robert Laycock said the scheme was a "unique opportunity of global significance" for the local community.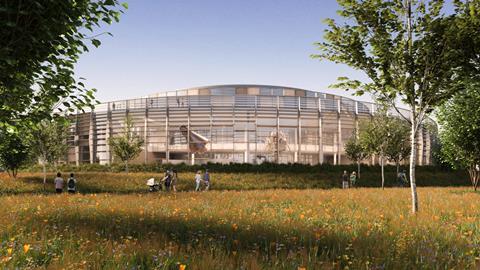 "This British project has been located and designed for this once in a multi-generational chance to keep a stellar local economic sector thriving, all while being based on good principles of sustainable development," he said.
"Our masterplan delivers over 4,000 new jobs and brings £380 million annually to the local economy, and adds 75 acres exclusively for recreation, enhanced habitats and training of a very special quality."
Also working on the project team is cost consultant and structural engineer Aecom, project manager Third London Wall and landscape architect Gillespies.