Practice submits plans for 170,000sq m Marlow Film Studios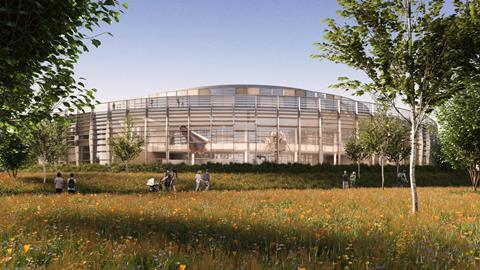 Wilkinson Eyre has unveiled its designs for a film studio on a former landfill site in Marlow, Buckinghamshire.
The practice has submitted a detailed planning application for the 168,000sq m production facility, known as Marlow Film Studios.
Consisting of two production clusters and a central studio hub, it is designed to accommodate three large blockbuster film shoots each year.
The production blocks will consist of a combination of single-storey soundstages, workshops and offices, with some buildings containing green walls and roofs.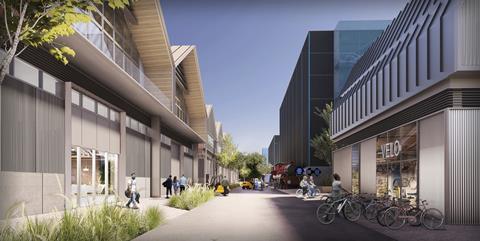 The studio hub, intended to be the core of the site, contains screening rooms, exhibition space, a cafe, restaurants and office accommodation.
Wilkinson Eyre director Oliver Tyler said the scheme reimagines the studio environment as a place that "puts production teams and individuals at the heart of the planning".
"Our proposals for clusters of related buildings will bring all the facilities needed for a production into close proximity, engendering a creative and productive unit base," he said.
Others working on the multi-disciplinary team include planning firm Prior & Partners and landscape architects Gillespies.