Paddington scheme would have replaced Travis Perkins yard with 20-storey 768-bedroom development and new store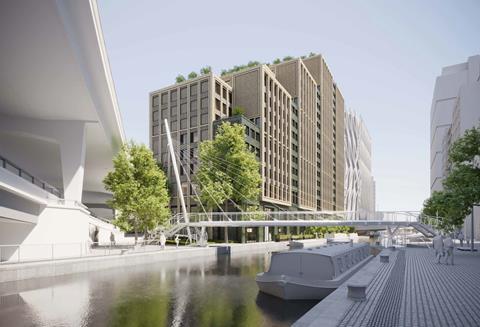 Westminster city council has turned down proposals drawn up by Make Architects' for a 20-storey student housing development on the site of a Paddington builders' yard.
Make had already lopped two stories off its original proposals for the Travis Perkins site on Harrow Road since the scheme was lodged for planning last year, following fears about the development's impact on the surrounding area.
However a meeting of Westminster's planning committee on Tuesday sided with officers' recommendations to reject the scheme, for reasons including loss of light to surrounding properties and a lack of full off-street servicing.
The scheme would have delivered 768 new student rooms for developer Unite Group and a would have had a new branch of Travis Perkins at its ground-floor and mezzanine levels.
Officers acknowledged that Make's revised plans, which effectively covered the whole of the site – bounded by Harrow Road, Bishop's Bridge Road, and the Grand Union Canal's Paddington arm – were a "high quality and individual design".
But they said the Baltic Wharf proposals, which ranged in height from six to 20 storeys, presented an "abrupt and overbearing wall of construction" to both of its long sides.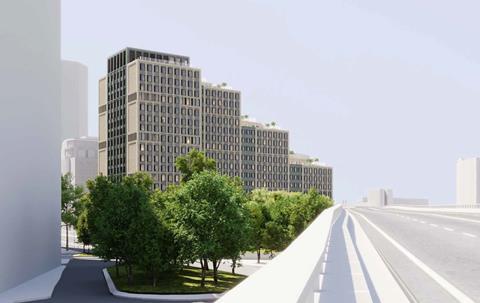 "Notwithstanding the building's scale and bulk impacts, the building's design features a lot of visual interest and is, in itself, well-resolved architecturally," officers said.
However they also acknowledged objectors' concerns that the development would create a "canyon" effect against new development in Sheldon Square, on the opposite side of the canal.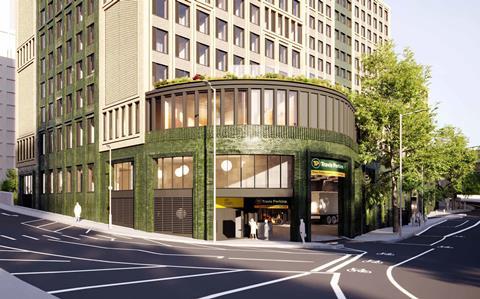 Officers said the scheme should be seen not only in the light of existing buildings in the area, but also in the context of taller buildings already approved. But they conceded that the impact would be "no less great".
They concluded that the proposals' benefits – which included public-realm improvements and planning-obligation contributions topping £1m– did not outweigh loss of light that would be inflicted on properties in Sheldon Square or increased enclosure of neighbouring properties.
Councillors' rejection of the proposals is subject to the agreement of Mayor of London Sadiq Khan.