Proposals for Derwent London would add roof terrace and rear extension to south-west wing
Westminster council is poised to approve Stiff & Trevillion proposals to refurbish and extend part of the Bush House complex on the Strand, adding a new roof terrace and rear colonnades to the rear of its south-west wing.
The practice's plans were drawn up for developer Derwent London and would add around 4,000sq m of new space to the unlisted building, which is next to grade II-listed India House and immediately north of grade I-listed St Mary Le Strand Church.
Bush House is a complex of buildings, designed by US architect Harvey Wiley Corbett and completed in stages between 1925 and 1935. Originally envisaged as an international trade centre, It is most famous as the home of the BBC World Service for 70 years until the corporation left in 2012.
John Robertson Architects completed a refurbishment of Bush House's main building and other parts of the complex in 2014. King's College London currently has a presence in five of Bush House's buildings. Tax-collection agency HM Revenue & Customs was the most recent occupant of Bush House's south-west wing.
Stiff & Trevillion's proposed roof extension would be single-storey and replace existing plant enclosures at roof level with new set-back enclosures, a function room and a roof terrace.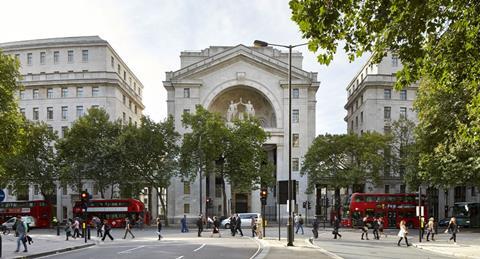 At the rear of the south-west wing a new extension would rise from ground to roof level, with new terraces provided at the seventh and ninth floors.
A report to members of Westminster council's planning committee said the rear extension would include a double-height colonnade in stone at the ground- and first-floor levels. Derwent London is also seeking a change of use for the building to be used either for offices or higher education purposes, save for two ground-floor units that would designated for restaurant or retail use.
Westminster planning offices are recommending approval for Stiff & Trevillion's plans. They said the rear extension had been "sympathetically designed" to replicate the appearance of the host building and would be faced in stone.
They added that the single-storey metal-clad mansard roof terrace would "present an appropriate termination to the building" and that its height, form and details successfully attempted to mirror the composition of Bush House's south-east wing.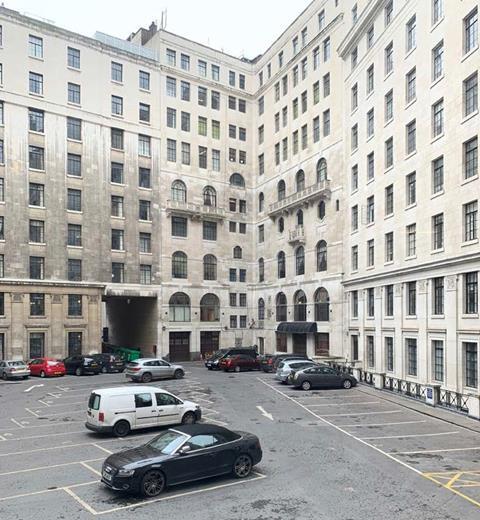 "The proposals generate some additional bulk and height, both at the rear of the site and at roof level," they said. "However, through sympathetic modelling, details and materials, the extensions are complementary in terms of scale and architecture to host building and neighbouring listed buildings.
"The scheme is considered to preserve the overall character of the Bush House complex and the character of the Strand Conservation Area.
"The impact on designated heritage assets is considered to be neutral overall."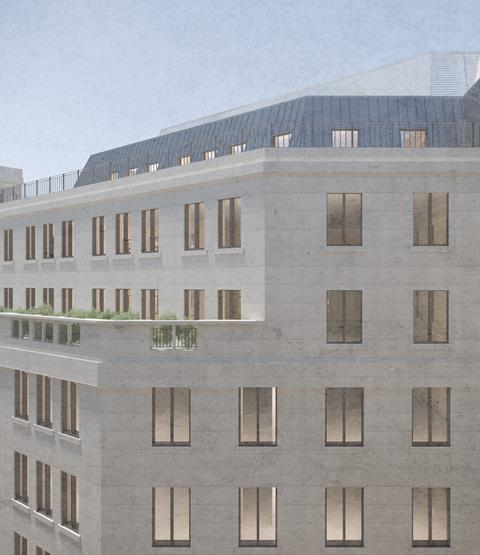 The High Commission of India, which is based at India House – Bush House's north-west annex – objects to the proposals, along with another neighbour.
Westminster said the high commission had voiced concerns that the new proposed uses would "significantly increase" the number of people using the south-west wing, while the scheme as a whole gave rise to "several security concerns".
The council's planning committee meets at 6.30pm tonight to consider the application.