Practice completes first phase of King's School Canterbury's China outpost
Walters & Cohen Architects has completed the first phase of a new international school it has designed in China for one of the UK's oldest independent teaching institutions.
The London-based practice was commissioned to create a base for King's School, Canterbury in Nanshan which is in China's Shenzhen area to the north of Hong Kong. It will teach children aged from two to 18.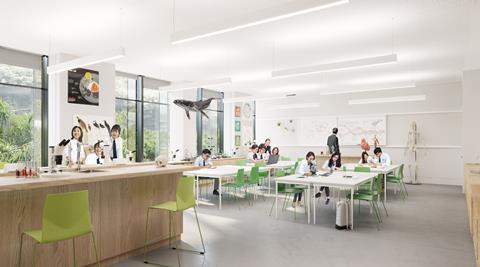 The first phase of The King's School Shenzhen International is due to accept its first intake in September this year, and will provide a kindergarten and flats for teachers. A second phase will follow next year and will see state-of-the-art teaching facilities that include a flight simulator and a robotics lab. The school will also boast a swimming pool, a sports hall and a library.
Practice director Cindy Walters said the firm had drawn inspiration from the historic setting of King's in Canterbury, which counts Elizabethan playwright Christopher Marlowe, author Michael Morpurgo, cricketer David Gower and actor Orlando Bloom among its past pupils.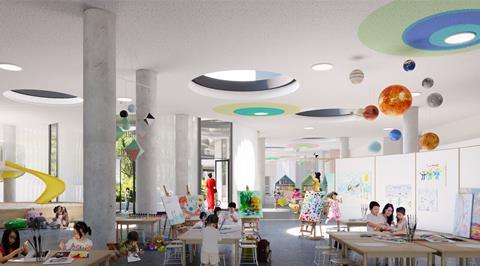 '"Our understanding of the local climate has informed how the buildings function and creates well-lit and ventilated learning environments," she said.
"Education spaces have been rigorously tested to ensure they create a progressive learning environment that encourages creativity and a love of learning."