Bartlett, Bath, Edinburgh, Greenwich and De Montfort entries land top gongs
A design project that explores the role architecture plays in the relationship between individuals and communities and their cultural heritage and a proposal titled "Dreaming of Electric Sheep" have been named among RIBA's best student projects of the year.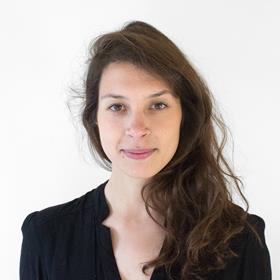 The institution last night announced the winners of its annual President's Medals, which include RIBA part II and RIBA part I work.
Bartlett School of Architecture student Sonia Magdziarz won the RIBA Silver Medal for her "How to Carve a Giant" proposal. It physically carves a Finnish folk story into the fabric of a city and reinterprets contemporary typologies such as a library, workshop and cultural archive to question whether we can preserve and disseminate knowledge.
Judges said the resulting new building subtly emphasised the powerful role architects play in defining the cultural heritage and identity of communities.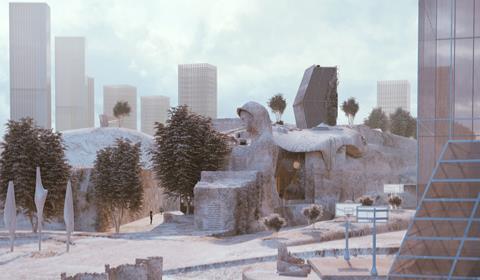 The RIBA Bronze Medal, which rewards the best design project produced at RIBA part I or equivalent went to University of Bath student Justin Bean for his "Dreaming of Electric Sheep" project for a hotel situated within an electrical substation.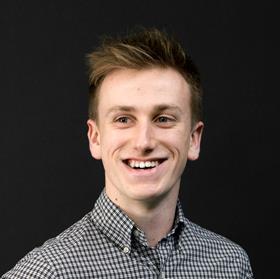 The proposal explored the "often uncomfortable" relationship between humans and technology, observing that in science fiction, humans were often portrayed as being fascinated by machines and their role in future worlds, either relying on them to develop enhanced living standards or fearing for their livelihoods.
Judges said Bean had created a physical space where the differences between human and artificial were no longer divergent, and that the result was a "resolved architectural piece that is both sophisticated and beautiful".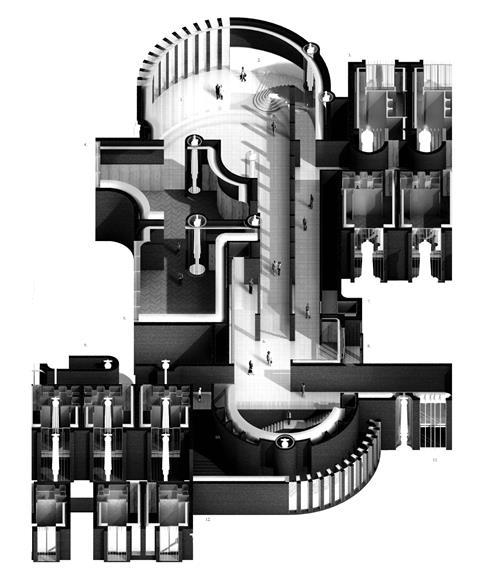 The RIBA Dissertation Medal was awarded to Edinburgh School of Architecture and Landscape Architecture student Rosemary Milne for her "Species of Nooks and Other Niches" project.
The Serjeant Awards for Excellence in Drawing were presented to Camille Dunlop, a part I student at the Bartlett, and Maria Marilia Lezou a part II student at the University of Greenwich.
The UK office of Skidmore, Owings & Merrill awarded the SOM Foundation Fellowships UK to Bartlett part I student Grey Grierson and De Montfort University part II student Margaret Ndungu.
RIBA president Ben Derbyshire said 2018's winners had shown a "truly remarkable" breadth and scale of talent.
"This is an emerging generation of skilled thinkers who are able to distil complex ideas and resolve them into sophisticated architectural proposals," he said.
"They are all talents to watch."
Work by awards winners will be on display as part of the 2018 RIBA President's Medals exhibition is at the RIBA in London from December 5 to February 15 next year before touring further afield.