Dinosaur bridge and hand-drawn sketch singled out for cash prizes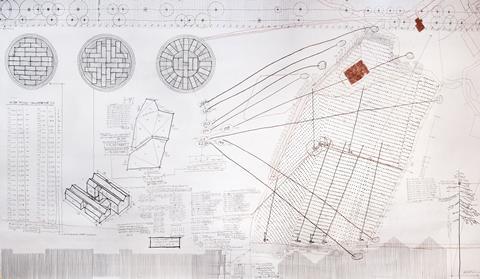 Threefold Architects and Tonkin Liu have won the big architecture prizes for exhibitors at this year's Royal Academy Summer Exhibition.
Tonkin Liu won the £2,500 Architecture and Materials Prize for its bridge to the Crystal Palace dinosaur island. The prize, sponsored by BKI, is awarded for work celebrating material excellence.
Threefold picked up the £5,000 Architecture Prize for its drawing From Forest to Façade: A Woodlands Survey.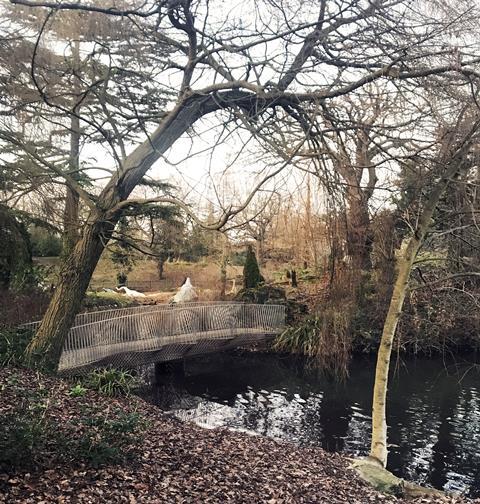 Olga Polizzi, director of design at the award's sponsor Rocco Forte Hotels and part of the judging panel, said: "This beautiful, expressive drawing, which is hand drawn, clearly displays a thought process for sustainable building based on research and innovation. From the sketch of the proposed house, to the site survey drawings and calculations of the relationship between forestry, trees and building materials, it demonstrates an inspiring, holistic design approach by an emerging architectural practice."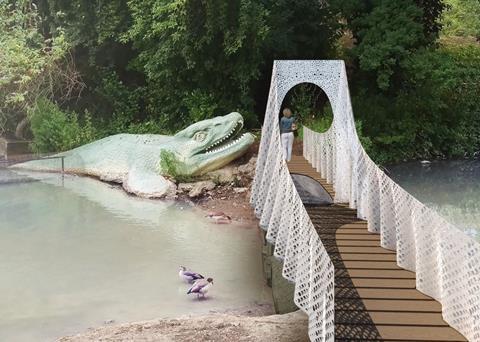 Threefold was shortlisted for BD's Young Architect of the Year Award (YAYA) in 2014, while Tonkin Liu won the Individual House Architect of the Year Award at this year's AYAs.