Purcell also working on historic Thames tunnel project
Tate & Co and Purcell have won planning for the latest phase of a project opening up the Brunel Museum in Rotherhithe.
The museum is at the top of the 50ft deep entry shaft which originally served the tunnel under the Thames which was designed by Isambard Kingdom Brunel and his father Marc. The project, which opened in 1843, nearly claimed the life of Isambard but went on to attract a million visitors in the first three months.
It is their story as well as that of the first tunnel built under a navigable river that the museum tells.
The tunnel, originally providing a route to Wapping for pedestrians, now carries the London Overground but the shaft is accessible to the public for the first time in 150 years thanks to a previous phase of the Brunel Museum Reinvented project which saw Tate & Co insert a freestanding stair leading down into the grade II* shaft.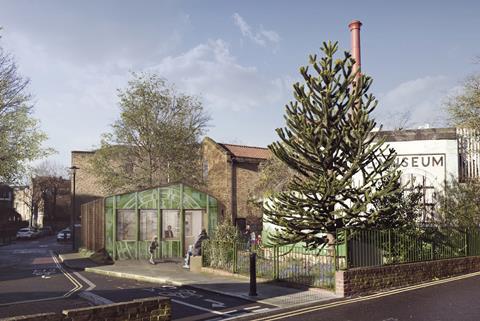 The new project also leaves the historic fabric of the existing buildings largely untouched. New lightweight structures will be added that can be clearly read as pieces of contemporary pieces of architecture, with an industrial aesthetic appropriate to the setting.
A new entrance pavilion containing a shop will be built at the southern end of the site, fronting on to a courtyard area. The new entry will provide clearer access, with external routes linking to the engine house and tunnel shaft.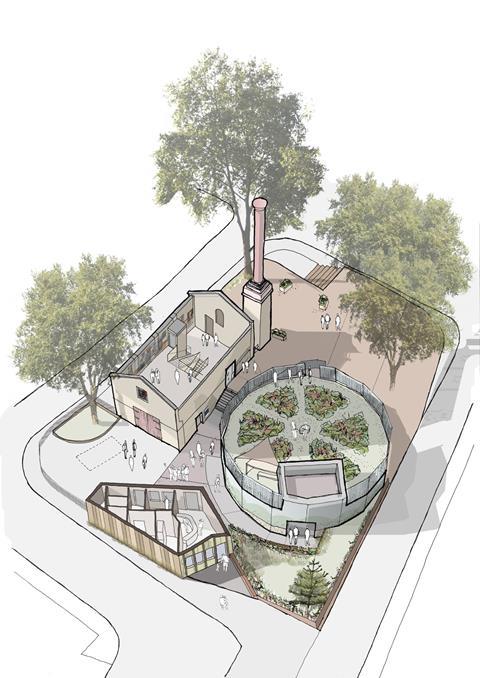 Primary visitor functions will be housed in the pavilion, freeing up the engine house for a full refurbishment to reveal the industrial character of the building and wider site. It will also be able to house exhibitions as well as a research and archive space for the Brunels' Thames Tunnel drawings and watercolours..
Jerry Tate, director at Tate & Co said: "The Brunel Museum is an unusual mix of powerful industrial heritage surrounded by an unexpectedly verdant and compelling landscape on the bank of the Thames.
"The project will build on this as a character for development, using this rich palette to create a unique and coherent visitor experience. When completed the project will cement the museum's position as a key cultural heritage asset for Southwark and south London, as well as a fantastic learning and engagement resource and community space for Rotherhithe."
The team is also working with consultant Access=Design to improve accessibility to the multi-level site.