£300m Danjiang Bridge set to open in 2024
Zaha Hadid Architects has announced the start of construction work on the practice's Danjiang Bridge in Taiwan, which it said would be the world's longest single-mast asymmetric cable-stayed bridge.
The US$405.2m project – equivalent to £307m at today's exchange rates – will provide a new crossing at the mouth of the Tamsui River, which flows through the capital Taipei, reducing congestion on other routes.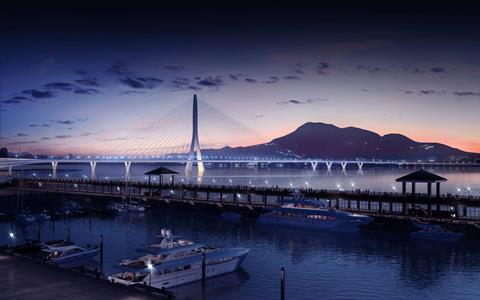 ZHA has been on the project since 2015 and is working with joint-venture partners Sinotech Engineering Consultants, Leonhardt and Andrä.
The 920m long bridge will have a main span of 450m that is supported by a 200m tall concrete mast. ZHA said the mast had been engineered to be as slender as possible and positioned to optimise views of the estuary and the Taiwan Strait beyond from popular local vantage points.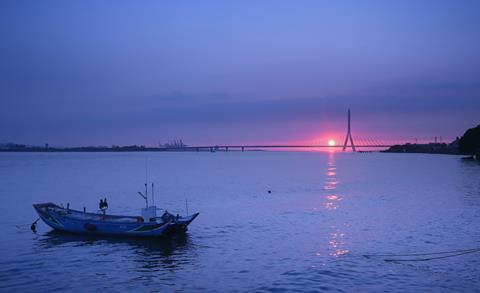 "This single-mast design minimises disruption to the riverbed in accordance with the enhanced protection programmes of the estuary's ecosystem as a nature reserve," it said.
"The mast's location also avoids impeding the navigability of the river."
The bridge is designed to accommodate motorists, cyclists and pedestrians, and to allow for the future expansion of the Danhai Light Rail network. It is expected to open in 2024.