Five in running for Scotland's best building award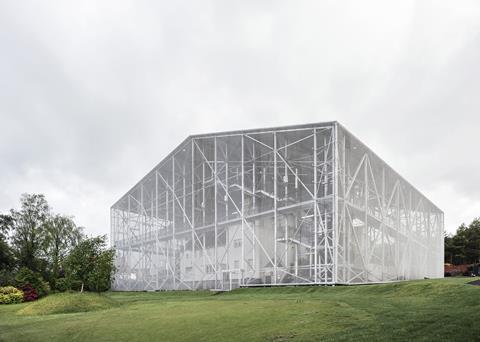 The RIAS has announced the five buildings in contention for this year's Doolan Prize for Scotland's best building.
They include Aberdeen Art Gallery by Hoskins Architects and the Hill House Box around Charles Rennie Mackintosh's Helensborough masterpiece by Carmody Groarke.
The shortlist is drawn from the winners of the 2021 RIAS Awards, which were announced earlier in September.
RIAS president Christina Gaiger said: "Community, culture and innovation sit at the heart of the 2021 Doolan Award shortlist, with projects spread across Scotland and demonstrating the dynamism and responsiveness of Scottish architecture today. They showcase an exemplary approach to passive environmental control, a progressive design for deconstruction, the use of post-occupancy data to improve design, and placing end user and local community needs at the centre of the brief.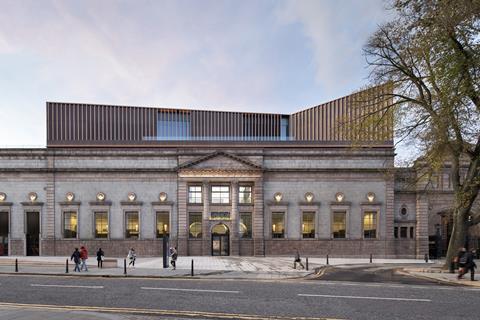 "Taking a step back, the awards act as a mark in time, with buildings likely commissioned several years ago showcasing carbon-conscious approaches. We should of course all stop to celebrate these exceptional buildings but at the same time consider those timeframes and the changes which need to be implemented now to deliver on our future carbon targets. Therefore, the celebration of these projects is also a call to action, and a reminder of the critical role that architects and the built environment play in tackling the climate emergency."
The winning building will be announced by the RIAS on 30 November, with its architect also receiving the RIAS Gold Medal.
The 2021 Doolan Award shortlist
• Aberdeen Art Gallery by Hoskins Architects - a complete transformation of the gallery and the culmination of a decade-long redevelopment
• Bayes Centre by Bennetts Associates - a new building for the University of Edinburgh housing academics, students and external companies in data technology, robotics, maths and design informatics
• The Egg Shed by Oliver Chapman Architects - a regeneration project on the harbourside at Ardrishaig, combining old and new buildings to provide new tourism facilities
• The Hill House Box, Helensborough by Carmody Groarke - the world's largest chainmail structure giving the National Trust for Scotland the time and space to rescue a Charles Rennie Mackintosh masterpiece
• Sport Scotland National Sports Training Centre at Inverclyde by Reiach and Hall Architects - the UK's first fully accessible residential sports facility