Scott Brownrigg seeks contractor to build prototype of portable room divided by plastic membrane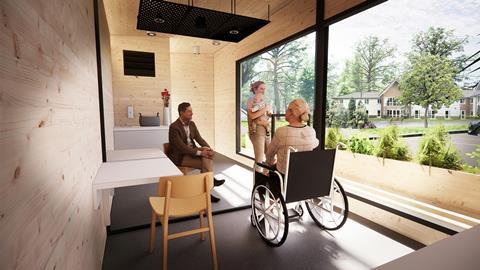 Scott Brownrigg has designed a portable building that would allow elderly people to see and hold the hands of their families, albeit through a flexible plastic membrane.
The "social contact pod" has a Perspex partition separating the vulnerable person from their visitors, with an area of plastic membrane that would allow for safe hand-holding.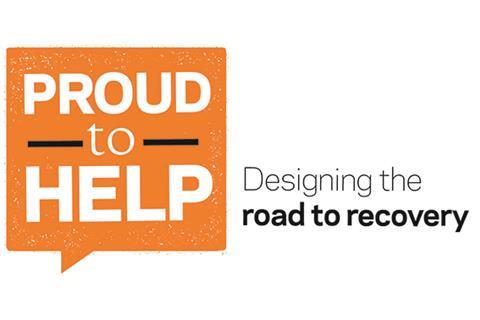 It could be towed and installed at the entrance to a care home or placed in a car park or garden, said the architects.
Scott Brownrigg's design research unit worked with Ramboll and Hoare Lea on the project. They are looking for collaborators within the construction industry to help build a prototype, before a potential roll out in the next few months.
Ed Hayden, a director at Scott Brownrigg, said: "The sudden and dramatic changes to our lives have affected all of us, but we have to be aware of how terrifying and isolating this is for the most vulnerable in our society. As architects and designers it is our duty to help to bring social contact back to the elderly and vulnerable in a safe and familiar way.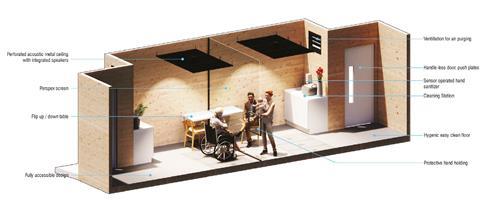 "We call upon our construction industry partners to join with us and create these social contact pods, and bring contact back into their lives."
Constructed from low-cost glulam (CLT) panels – which could be surplus stock from house builds – it is lightweight, rapidly constructed and easily transported, he said.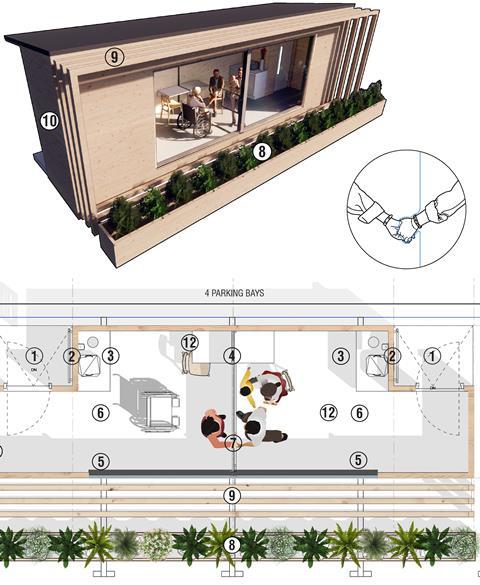 Each side of the partition is accessed through a handle-less door, and has ventilation, a cleaning station with a sensor-operated sanitiser and a flip-up table. A perforated acoustic metal ceiling with integrated speakers helps the two parties communicate. It would be powered by solar panels and battery.