Robin Callister set up a lockdown office in his local fire station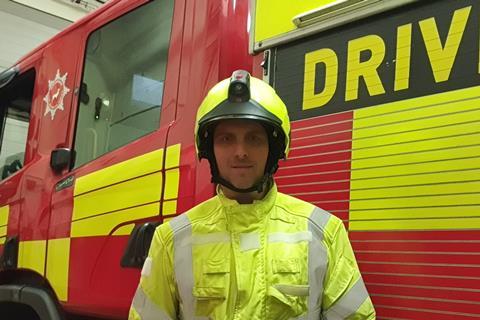 While most architects have spent the last 12 weeks working from home, Robin Callister opened a studio in his local fire station.
Callister, an associate director at Saunders Architects in Hertfordshire, has been a volunteer firefighter in his village for seven years.
Normally Redbourn Fire Station is unmanned, with crew rushing there from their day jobs to respond to a shout. But during lockdown Callister and his wife, who is home-schooling their two children, decided it was the right place for him to set up his "home office".
The decision was also prompted by a fear that the pandemic would see an increase in emergency calls, which has been borne out.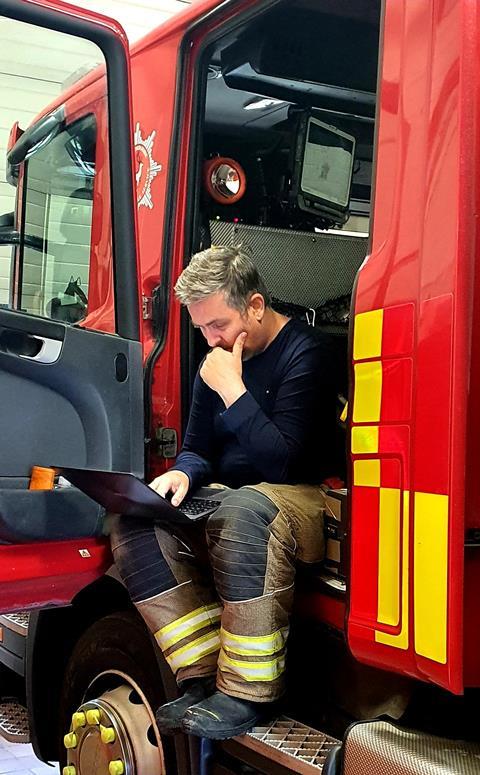 "As most of the calls we deal with are completed within an hour, if I am disturbed I am quickly back at the station at my desk," said Callister.
"The traditional working routine disappeared weeks ago and the new flexible working has allowed me to fit in more hours both providing cover for the fire service and for Saunders."
He has found conversations that would previously have happened quickly and casually over desks in the office now take longer because they have to happen by phone or video. "But the lack of commute or rigid working hour parameters more than balances this and can actually increase productivity," he said. "Isolation has made communication more difficult – but sitting down to work easier."
The majority of his architectural work can be done on a laptop, with his unusual Zoom backdrop always provoking curiosity in client meetings.
Shouts vary from house fires to lift rescues and road accidents, with on average three or four a week but sometimes several in a day. Hi colleagues in the Redbourn retained fire crew come from many walks of life. "I can be riding on the pump with young professionals, small business owners or skilled contractors," he said.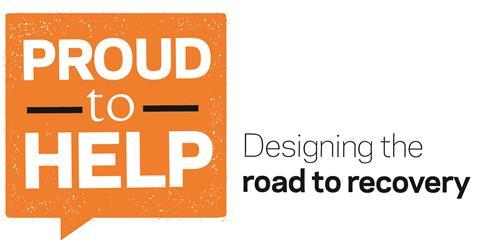 "We wait for a minimum of four riders before we can go. Control doesn't mobilise us unless there are four so if you're booked as 'available' you should always be ready to go. If the alerter goes off it means we have a crew and are needed," he said.
Both jobs demanding mentally and in terms of his time, he added – but as they are so different one can be a healthy break from the other.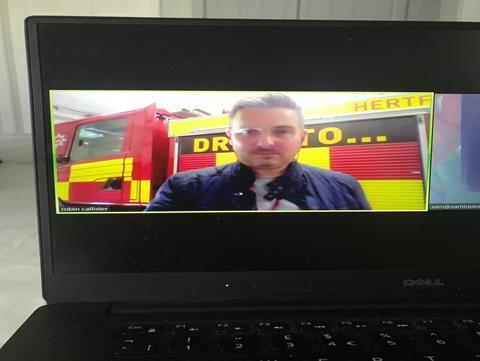 "Being a member of HFRS and of the RIBA come with similar public expectations of service, integrity and professionalism," he said.
"I am lucky that in both work roles I'm supported by a great team and understanding management. The same goes for my family."