Architect completes first socially distanced school extension with more to follow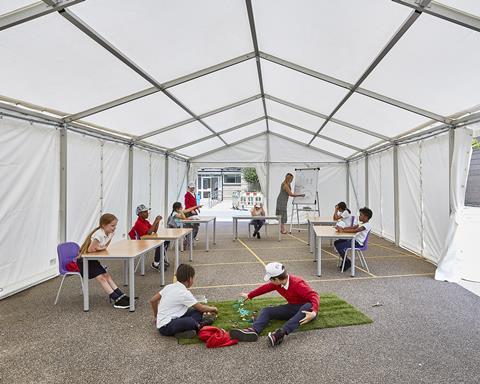 Curl La Tourelle Head has revealed it is in talks with a number of schools interested in its proposals for temporary outdoor classrooms.
The architect, whose concepts were published as part of Building Design's Proud to Help campaign last month, completed its first socially distanced school extension yesterday, with a second ready to go on site next week.
Director Wayne Head said they had been contacted by a number of schools around the UK and one in New York after staff and governors saw the publicity. The practice also sent out "pop-up flyers" to spread the word.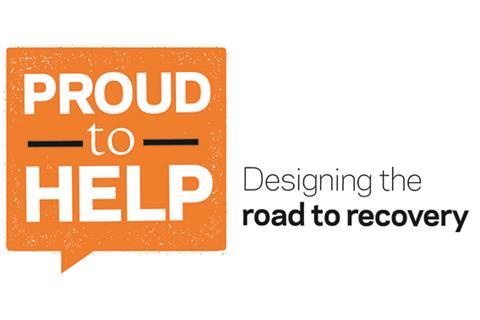 It comes as the UK has been urged to consider a large-scale programme to increase school capacity akin to the rapid-build Nightingale hospitals which involved architects including BDP and Keppie.
The issue of children being locked out of school has shot to the top of the political agenda as the scale of the problem unfurls, with Ofsted head Amanda Spielman expressing disappointment primary schools will not fully reopen before the end of the current summer term and children's commissioner Anne Longfield saying "children are in danger of being forgotten in this lifting of lockdown".
Head said CLTH has now teamed up with a second provider – Belgium based Veldeman Group – which has the capacity to construct whole school facilities with temporary structures equipped with IT, lighting and heating.
"This means the team feels confident it can fulfil the UK government's call for a Nightingale equivalent effort to increase space provision for schools," he said.
The practice's idea, which repurposes unused festival marquees to take the pressure off schools with cramped internal circulation, could be rolled out very quickly, he said.
The first was completed yesterday in the playground of Manorfield Primary School in Tower Hamlets, east London.
The 18x6m tent, supplied by Cumbrian specialist Original Marquees, has been deployed to add classroom space and as a lunch area for pupils. It has increased the school's socially distanced capacity by 25%.
"We are aiming to demonstrate that under the constraints imposed by covid-19 it is still possible to create an environment that can safely accommodate more pupils but also allow the social distancing rules to be observed," said Head.
Manorfield headteacher Paul Jackson said his pupils had been out of school for far too long but that he would not bring back more than the school could safely hold.
"The creation of additional pop-up accommodation in our playground will support us in doing this and meeting the needs of our children," he said. "We are very excited to see more of them returning to school."
The trial tent is expected to stay until at least the end of this term.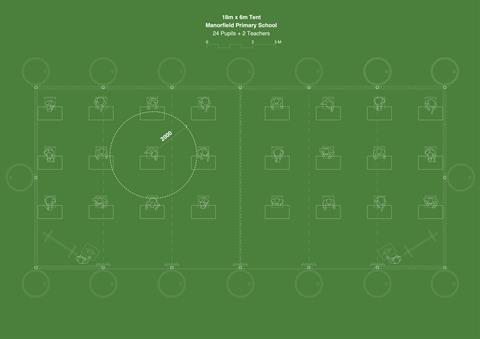 Next week Curl La Tourelle Head will be pitching a number of canvas structures at another east London school, Fortismere in Haringey.
It is also in talks with a number of other schools including two in Sussex and Oxfordshire and one in the US.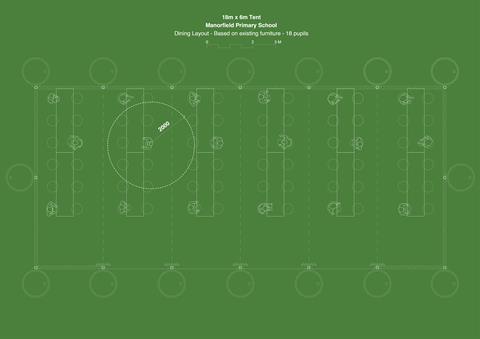 Head said: "Our pop-up school initiative offers a robust and adaptable suite of temporary structure options, ranging from simple canvas marquees to fully operational, insulated and engineered facilities capable of servicing entire year groups through the planned 'big summer of catch-up' and autumn term beyond.
"As well as improving air-flow and wellbeing, we see this as an opportunity to use public or large outdoor spaces in unconventional ways that might not have been thought of previously."
Contractor gets in on act
Contractor Wates has been in touch with the Department for Education (DfE) offering to come up with Nightingale-style plans to solve the growing schools crisis.
The firm's group strategy director and education lead Steve Beechey said: "We've had conversations with them. What we have to do is solve the crisis and get [children] back into school."
He added: "The industry is ready to take on the challenge. The skills learnt from the Nightingales is really helpful. It shows we can do it."
The firm, which is currently working on around 15 schools jobs for the DfE, recently took five weeks to convert redundant office space at the Royal London Hospital into nearly 180 beds for covid-19 patients.
Beechey said it would use its off-site schools system called Adapt, which it has used on 50 sites in the past eight years, to help build the extra space schools now need because of ongoing social distancing protocols.
He added that converting council-owned property was the most straightforward response to the plan and said if work was given the green light in the next few weeks, extra space could be available for the start of the new school year.
He said: "We don't even know if there is going to be a [covid-19] vaccine so we have to do something. Education is so fundamental."