MP calls on housing secretary to intervene as Bellway staff down tools at Barking Riverside scheme amid covid-19 crisis
Veteran east London MP Margaret Hodge has called on the housing secretary to intervene after repair work stopped on a fire-hit block of flats designed by Sheppard Robson.
The six-storey apartment block featured combustible wooden balconies that played a significant role in the spread of fire at Samuel Garside House at Barking Riverside, last June.
Contractors working for developer Bellway Homes had been replacing the balcony structures with new non-combustible alternatives but were stood down last week because of the coronavirus crisis, which could shut down the construction industry for the next six months.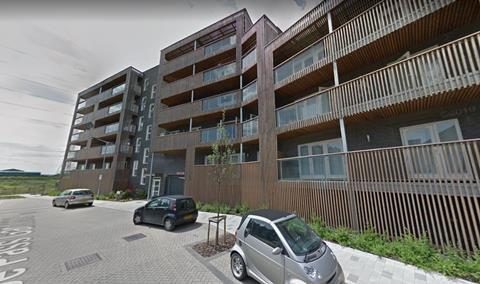 Hodge said the move was a source of huge concern for residents of the building who feared the work would now not be completed to schedule and that their lives would be compromised as a result of the block remaining a fire safety risk.
"The problems developers face are twofold: firstly they are having difficulty maintaining social distancing among workers onsite; and secondly their suppliers are unable to continue providing vital materials needed to finish the work on the balconies," she said in a letter to Robert Jenrick.
"I know the government has said that construction can continue where it is done in line with the public health guidance. I therefore ask that you do everything in your power to support developers so that they can safely complete these vital remedial works. Only then can we ensure the safety of residents' homes at Samuel Garside House."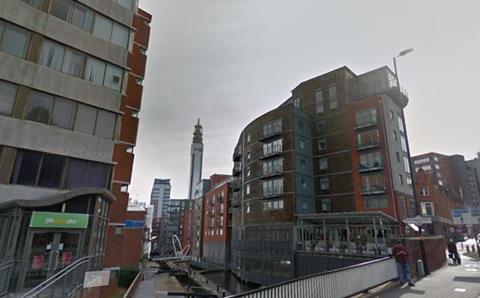 Elsewhere, it has emerged that leaseholders in a cedar and aluminium-clad residential block in Birmingham's Jewellery Quarter are facing insurance bills of tens of thousands of pounds against the threat of losing their homes.
People living in the Turner Woolford Sharp Architects-designed Islington Gates development reported that they were being asked to shoulder the £8.2m cost of walking wardens, cladding replacement and significantly hiked insurance bills after it was found that the block's current cladding was combustible.
The Times reported at the weekend that residents of the 141 flats had been told to pay service charges of £7,000 to £19,000 per apartment by Wednesday and the same amount again in July after the building's annual insurance went up in cost five-fold because of its cladding.
One resident said leaseholders who could not pay the hiked charges to live in a building that was unsafe could lose their insurance and have their mortgages called in.
The government's post-Grenfell cladding-replacement fund does not cover the type of cladding on Islington Gates.