Khan says Barking Riverside blaze that destroyed 20 homes 'could easily have been fatal'
Mayor of London Sadiq Khan has demanded a review of fire safety at east London's huge Barking Riverside development after a blaze engulfed a six-storey block and destroyed 20 homes.
Fire broke out at an apartment building in De Pass Gardens, part of the Sheppard Robson-designed first phase of Barking Riverside, on Sunday afternoon. The wider project is in the process of delivering almost 11,000 new homes with the backing of the Greater London Authority.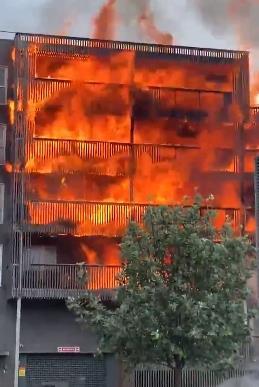 Around 100 firefighters from across east London spent several hours at the site after the alarm was raised at around 3.30pm. The block featured extensive wood-panelled balconies – a design motif that runs through the development.
London Fire Brigade said two people were treated for smoke inhalation at the scene, but no further injuries were reported.
Khan said the fire was "shocking" and could easily have resulted in deaths. He also revealed that City Hall staff had already intervened with the building's owners, the developer and construction contractor after concerns over its safety.
The mayor also said the fire underscored the slow pace of the government's response to 2017's Grenfell Tower tragedy, which claimed 72 lives. The Ministry for Housing, Communities and Local Government only last week launched a public consultation on proposals for a new regime of building standards for higher-rise homes.
"This incident highlights both City Hall's total lack of powers over private building owners and the woefully slow response from the government and developers to the tragic fire at Grenfell Tower – two years on, residents in blocks of flats are still living in fear that their buildings are unsafe," he said.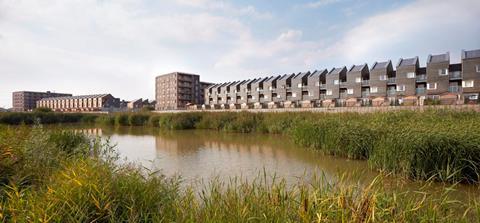 "Despite not having any responsibility or powers over this property, my City Hall team had been in contact with Adriatic Land and their agents Homeground as the owner of the building to resolve issues previously raised by residents.
"We will be making further contact with them, Bellway Homes and Mace Group Ltd about fire safety at all Barking Riverside buildings, pushing for vital changes to be made and the safety of residents ensured."
Investigations into the cause of Sunday's blaze were still ongoing yesterday. Bellway issued a statement saying: "We are taking the matter very seriously and working with all parties to help in establishing the cause of the fire."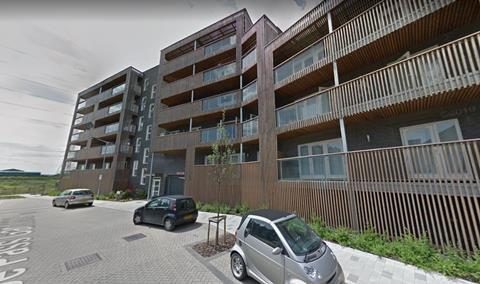 Sheppard Robson's Ripple Gardens and Buzzard Mouth Court schemes marked the 1,400-home first phase of the Barking Riverside development. The developments were shortlisted for several awards and won two.
The practice said it was unable to comment on Sunday's fire.