Stirling Prize-winner to oversee design quality and community engagement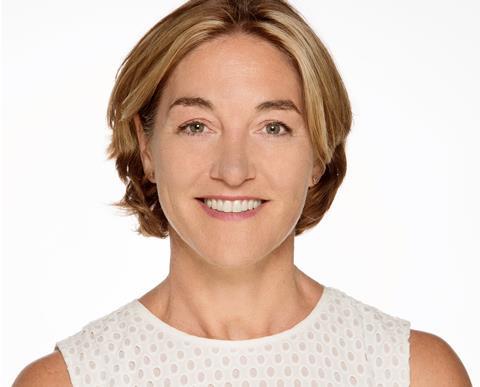 Developer U&I has appointed Sadie Morgan as a non-executive director to hold it to account on design standards and its responsibilities to the communities where it works.
The dRMM co-founder will set up an internal design panel to review and challenge the quality of the developer's designs.
Her part-time independent role also involves ensuring it delivers on its stated commitment to community engagement in public-private partnership (PPP) projects.
Announced before Christmas after a year's consultation, these include: establishing an independent community challenge panel to oversee how U&I's schemes are delivered for five years after completion; setting up a community engagement fund using money from all its PPP schemes to ensure residents are better equipped to engage in the planning process.
She will also set up the company's community profit share arrangement which will see any profit over an agreed return shared with the relevant public partner and local community.
Morgan, a finalist in BD's Female Architectural Leader category in this year's AYAs, said: "I am delighted to be taking on this ground-breaking role. I was brought up in a co-operative community in Kent that had been set up by my grandfather, and so I grew up with a real sense of inclusion, purpose, community and responsibility.
"This appointment allows me to help U&I turn those beliefs and commitments into action involving what will, I am sure, be major schemes of huge importance to the communities involved."
She will also set up a "workforce advisory panel" and report to the board on staff engagement.
Finally, she will sit on two of the three main board sub-committees – remuneration and nomination, which ensures the board has the right make-up.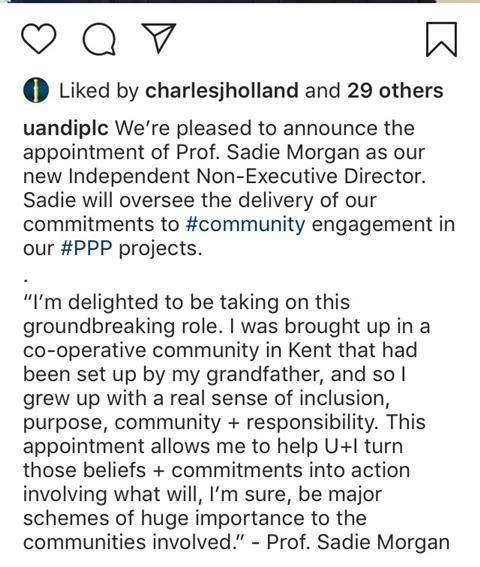 U&I chief executive Matthew Weiner, who recently appointed BD columnist Martyn Evans as creative director, predicted she would hold the board to account "with both rigour and enthusiasm".
"Sadie brings not only a hugely impressive track record of achievement in the world of design, but more importantly a deep-rooted commitment to the principles of community and inclusion," he said.
"Sadie's hinterland – her experience of building and managing talent in her own business and her role as chair of the independent design panel for High Speed 2 – means she is uniquely qualified to work with us in these three key areas of community, people and design excellence."
The Stirling Prize-winner is also a National Infrastructure Commissioner, one of the mayor's design advocates for the Greater London Authority and professor of professional practice at Westminster University.