New group will be chaired by Sadie Morgan
The National Infrastructure Commission is looking to recruit up to five experts to join its new design group, with successful candidates set to play a role in how infrastructure schemes are designed, planned and delivered.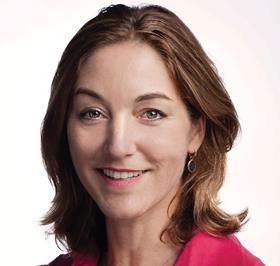 Sadie Morgan, a commissioner at the NIC as well as a founding director of dRMM, will chair the group and said those involved will make the case for design experts to get, "a seat at the table at every step in a project's lifecycle".
Morgan, who also chairs HS2's design panel, told BD she hoped all projects of national significance would be parsed by the group, from flood defence to nuclear power stations.
"There's no reason why we shouldn't think about doing these projects properly. It's absolutely possible to do great infrastructure that's designed well," she said.
Clients tended to think design equals extra cost so she had been making the case wherever possible that it actually saves money.
Morgan called on professionals with backgrounds ranging from architecture and engineering to sustainability to apply.
"Whether it's engineers, architects, designers or ecologists, we're looking for people who are passionate about good design and have the commitment, energy and enthusiasm needed to be real champions for this cause across the world of infrastructure," she said.
"Putting design at the heart of projects has countless benefits, helping new infrastructure to enhance and enrich the lives of the communities it serves."
Successful applicants will be required to attend four half-day meetings a year at the NIC's London office, "supplemented by additional engagements to support the design group's purpose".
Members, who will not be ministerial appointments, will receive £500 a day, the NIC said, adding that "reasonable travel and expenses will be paid".
Its responsibilities will include:
Championing design quality in the nation's infrastructure;
Undertaking research examining the added value that design can bring to infrastructure;
Putting in place measures to support the introduction of board level design champions for major projects;
Developing design principles for publication by the commission; and
Convening discussions between and publishing advice for projects' design panels.
To apply download the candidate pack here. The deadline for applications is 5pm on March 15.