Designers challenged to come up with housing aimed at young people in the Lake District and Yorkshire Dales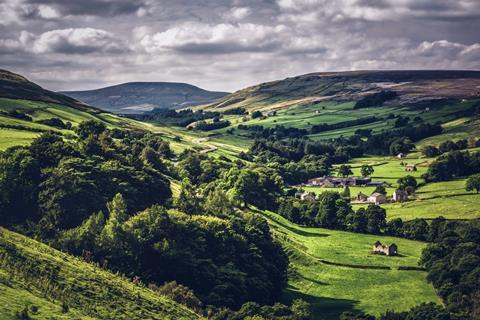 The RIBA has launched a competition to find flexible housing designs for two sites within the Yorkshire Dales and the Lake District.
With prizes worth £4,000 going to shortlisted designers, the competition is aimed at global architects who can design flexible housing focused specifically at young people and to attract them to the areas, which have 44% fewer people aged 16-34 than the national average.
The judging panel includes Sasha Bhavan of Knox Bhavan as RIBA advisor and Nathan Cornish of Urban Splash.
Phase one submissions in digital format only will be assessed anonymously and entries should show "sensitivity to context and local distinctiveness".
Up to six designs – three for each site – will then be shortlisted for further development in a second phase, where shortlisted designers will receive the £4,000 honorarium.
Bhavan said: "This competition offers a unique opportunity to encourage the return of young people back to the rural communities of the Yorkshire Dales and Lake District in conjunction with art, culture and heritage initiatives."
The competition, launched on behalf of the Great Places Lakes & Dales Partnership, can be entered via this link.