Architects have until June to give feedback
The RIBA has revealed details of the first three areas in which chartered members will be required to demonstrate their professional competence every five years.
Last summer the RIBA announced what it said may be the biggest shake-up of the profession since the 1950s, partly in response to government pressure after the Grenfell tragedy and growing concern about the climate.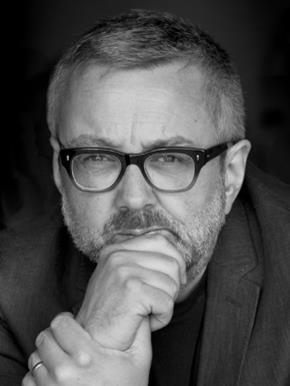 The institute said it was set to introduce four mandatory competences and architects could face reaccreditation every five years in return for the right to use the letters RIBA after their name.
As outlined within the RIBA's Education and Professional Development Framework, The Way Ahead, the first three areas of mandatory competence are health and life safety, climate literacy and ethical practice.
For the first, health and life safety, members will need to demonstrate understanding of seven core areas such as CDM Regulations and designing for fire safety to renew membership from 2023.
In terms of climate literacy members will be required to show their ability to design buildings that deliver sustainable outcomes and meet the RIBA 2030 Climate Challenge to renew membership from 2024.
For the third competency, ethical practice, members will need to demonstrate understanding of the RIBA Codes of Conduct and Practice; their duties to themselves, to the profession, to colleagues, to commissioning services and to society to renew membership from 2024.
The fourth proposed competency - research literacy - is not yet being consulted on.
The RIBA is now seeking feedback from members on the proposed requirements and implementation timetable by 17 June 2021.
Alan Jones, RIBA president, said he wanted all members to contribute to setting up the new system, which he said would enable the organisation's membership to meet new Arb requirements.
He said: "From the climate emergency to the building safety crisis, these proposals aim to further equip chartered architects with the skills needed to lead the fight against our most pressing challenges. 
"By nurturing and monitoring core knowledge, we will help our membership achieve new Arb requirements, demonstrate expertise to clients and raise standards of practice."
When the proposals were first announced a storm erupted over the mandatory revalidation scheme, with professors and candidates in last year's presidential election taking issue with each other and the current and former presidents weighing in to defend the institute.
Several architects threatened to revoke their membership, accusing the RIBA of adding extra burdens to under-pressure practices, while others argued that other professions, such as medicine, already require regular reaccreditation
Speaking about the consultation, Arb chair Alan Kershaw said: "I'm excited to see how seriously RIBA is taking the issues of fire and life safety, and sustainability. ARB's guidelines will help ensure that every architect in the UK takes steps to maintain and develop their competence in these critically important areas of their work.
"It's excellent news that RIBA is promoting these core competencies to its membership and I'd encourage all RIBA members to respond to RIBA's consultation."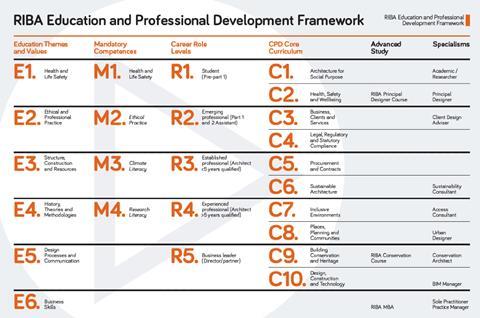 Interested in learning more about net zero?